About the Event
AFP Greater Madison invites you to hear from long-time professional fundraisers as they share their career journeys. We know that for many professional fundraisers this wasn't their career choice as a young person. However, their path has led them to making a huge impact in the community. Join the conversation to hear from panelists as they share their ups, downs, and best advice for staying with fundraising profession in the long-term. Attendee questions are welcome in advance of the meeting or during the panel discussion.
This event will also serve as AFP Greater Madison Chapters Annual Meeting. A short business meeting will be conducted from 8:30-9:00 am and then we will hear from our panelists from 9:00-10:00 am. Networking immediately following the event. 
EVENT LOCATION: Goodman Community Center, 214 Waubesa St, Madison, WI 53704
Annual Meeting Documents for Review by Membership
AFP Greater Madison 2023 Board of Directors - Proposed Slate
Panelists
Adam Erdmann, UnityPoint Health – Meriter Foundation, Director of Philanthropy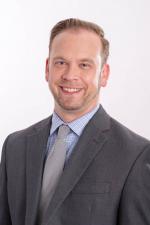 Adam Erdmann joined the UnityPoint Health - Meriter Foundation team in April of this year. Prior to that, Adam spent six years in grantmaking and employee engagement with Alliant Energy Foundation. During his 18-year nonprofit career, his experience has included membership programs, annual giving, special events, volunteer engagement, major gifts, capital campaigns and planned giving. Adam earned his Masters degree in Nonprofit Management and Philanthropy in 2013. He served on the AFP Board of Directors from 2012-2019, including as Chapter President in 2016.
Oscar Mireles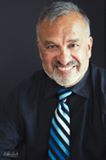 Oscar Mireles is the Executive Director of Omega School, where he has been employed for the past 28 years. Omega School provides GED preparation and adult basic education services to Dane County young adults, who do not possess a high school diploma. During his tenure he has personally assisted thousands of students with earning a GED/HSED
credential. Oscar Mireles is a published poet and he is also the Editor of three anthologies titled I Didn't Know There Were Latinos In Wisconsin. He also published chapbook of poetry titled Second Generation. He was appointed the Poet Laureate of the City of Madison for 2016-2020.
Oscar Mireles is the Co-Founder of Art Party Madison, a monthly networking event for artists and social activists. He is the Founder and Director of Latinos Organizing for Understanding and Development (LOUD) a Latinx arts organization. He lead the creation of the www.madisonmurals.com project which documented the downtown murals in Madison.
Mr. Mireles has received numerous awards and recognition for his service to the community. These awards include the Dane County Martin Luther King Jr. Community Service Award (2009) Literacy Advocate of the Year ,Wisconsin Literacy (2011) and Friend of Education Award from Wisconsin State Superintendent Tony Evers (2012). Leadership Award from the Young Professional Group of the Urban League of Greater Madison (2013) Outstanding Educator Award" from the 100 Black Men of Madison (2016) and Distinguished Community Service Award from the Madison Chapter of The Links (2017). Madison Magazine Arts Legacy Award (2018).
In 2020, Oscar Mireles was selected by the New York Life Foundation for the "Love in Action Award and his organization received a $50,000 award for his service during the pandemic.
Moderator: Janie Winston, UW Foundation, Carbone Cancer Center, Director of Development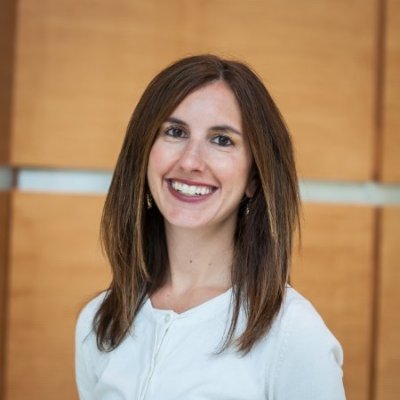 Janie Winston has been with the UW Carbone Cancer Center since 2010. She is now a Director of Development, having raised over $15 million since 2019 on behalf of the UW Foundation and Alumni Association. Janie started working in events and morphed into a career of major gift work. She works with many individuals and grateful patients who want to give back. As Past President of AFP, she has served on the board since 2016. In her free time, you may see her at a happy hour around the capitol square
Event Details
Goodman Community Center
149 Waubesa Street, Madison, Wisconsin 53704
Jen Davie

608-421-3597 | admin@afpmadison.org
Goodman Community Center
149 Waubesa Street
Madison, WI 53704
United States