Maximize your AFP Greater Madison experience and become active in the chapter! We offer a variety of ways for you to deepen your involvement,  including serving on a committee or the board, assisting with events, supporting the BE the CAUSE campaign, or asking your business to sponsor a program.
The heart of AFP Greater Madison's work is done through committees. Joining a committee is a great way to meet your peers, network and enhance your leadership skills. With your voice at the table, there's so much more we can achieve. There are many ways to get involved, with flexible time commitments. 

Board of Directors
Active chapter members who establish the organization's long-term strategy and objectives, and guide our programs and activities; traditionally, members of the board are nominated after service on a committee.
President: Anna January
President-Elect: Mike Sweitzer-Beckman
Treasurer: Erin Krysinski
Secretary: Jen Allen
Are you interested in serving AFP Greater Madison through board service? The Chapter accepts applications to serve as a member of the AFP Greater Madison Board of Directors for terms beginning in January of each year (or when a position opens). Chapter Board members are charged with facilitating and monitoring chapter activities. The board structure consists of committee co-chairs for nine committees. 
After the application process, candidates will be reviewed by the Executive Committee and a board slate will be presented to the Chapter membership at the Annual Meeting in December. All members (membership is required) are welcome to apply to serve on the Board of Directors.
For more information or questions about serving on the AFP Greater Madison Board of Directors, contact Jen Davie, Chapter Director.
Participation in any committee below does not require an AFP membership.
 
Committees
Communications
Promotes communications within our chapter (e.g., newsletter and website) and with the larger community (via media relations, partnership opportunities, and social media). Committee members support the writing of articles and press releases on a monthly basis.
Membership and Engagement
The committee is tasked with welcoming new members with personal contact and networking opportunities, provides information to interested prospective members and works to recruit new members. This committee also plans quarterly networking opportunities.

National Philanthropy Day
Plans and conducts the National Philanthropy Day awards luncheon (held annually in November), our major annual special event that celebrates and honors outstanding contributions to philanthropy in our community.

Professional Development
Provides opportunities for members to enrich their skills and add to their knowledge base. Volunteers plan programming including identifying topics and recruiting speakers. Programs (speakers) and roundtables (open discussion) occur on alternating months.
Scholarship
Promotes the availability of scholarships and reviews applications on a regular basis. Volunteers also work with scholarship recipients in follow up tasks such as writing about their use of the scholarship.
Each year, AFP Greater Madison raises money to support AFP Foundation for Philanthropy's BE the CAUSE campaign. The funds used from this campaign support scholarships, diversity initiatives and industry research, locally and internationally. 
A portion of the funds raised by AFP Greater Madison stay with our chapter. Each year, we commit these dollars to our local scholarship efforts. We offer scholarship to a wide variety of programs and workshops to help our members develop the skills they need to be successful fundraisers and leaders. 
We're proud to have 100% participation from the AFP Greater Madison Board of Directors to support this campaign along with many local Chapter members. In 2022,  proceeds from this campaign supported our local IDEA efforts.
Please join us in supporting BE the CAUSE by making your gift to the AFP Foundation.
Sponsoring an AFP Greater Madison program is a great way for companies and organizations to connect with southcentral Wisconsin's robust nonprofit community. Your support is not only an investment in innovative high-quality professional development, but it also helps us keep registration fees low and provide scholarships for the nonprofits we serve.
If you would like to learn more about sponsoring one of the programs below, please send us a message. 
National Philanthropy Day 
Fundraising Day Wisconsin
Monthly Programming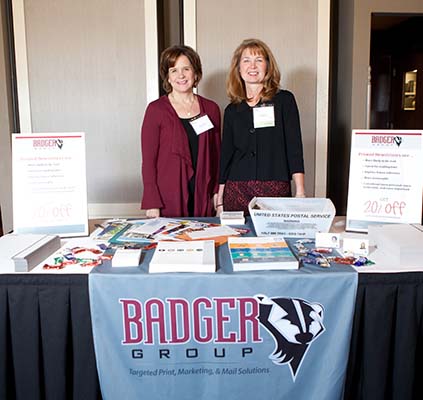 "My membership in and service to AFP has been one of the highlights of my career as a CPA who works with nonprofit organizations on a daily basis. It has given me a greater perspective and depth of understanding the challenges that fundraisers face. AFP has so enhanced my professional and personal life as I have made great friends and now have the pleasure of working with many of them as clients."