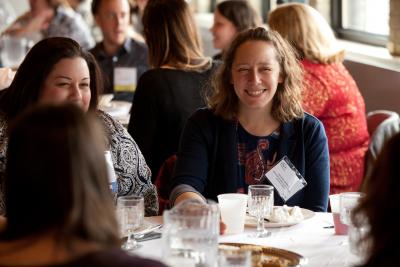 AFP Global and AFP Greater Madison offer a number of educational opportunities designed for the experienced fundraising practitioner and for those on their way to becoming experienced. These opportunities address both the practical skills and theoretical understanding required of advanced-level fundraisers. The CFRE (Certified Fund Raising Executive) is one way to show your commitment to the profession and your professional career. The CFRE is managed by CFRE International. AFP Global and local chapters offer review courses, study groups, and certified professional development opportunities for those tracking their CFRE points.
To learn more, review the FAQ below or visit CFRE International.
LOCAL CFRE WORKING GROUP
If you're ready to start or continue your CFRE journey, AFP Greater Madison is offering a CFRE Working Group. Individuals who would like to talk with others on their journey to achieving the CFRE can join at their leisure. This is also a dedicated time to work on your application, study plan, or find out about ways to meet the CFRE requirements. The group meets on the 1stTuesday of each month from 8:30-9:30 am at Panera Bread- West Wash. To RSVP reach out to Creal or Lynn.
CFRE
The Advanced Certified Fundraising Executive Program is administered by the ACFRE Professional Certification Board.
Certification as ACFRE requires successful completion of four stages of the process, which must be completed sequentially: a written application, a written examination, a portfolio review, and an oral peer review.
Candidates for ACFRE Professional Certification should be aware that not all "advanced" or "senior executive" continuing education opportunities are acceptable for the ACFRE application process.
To be eligible, such activities must address one or more specific topics in Advanced Organizational Management or Advanced Organizational Leadership, as described in the ACFRE Application and Guidelines.
Those interested in pursuing an ACFRE certification must meet the following criteria:
Have at least 10 years of experience in professional fundraising;
Currently have or hope to attain a leadership or managerial role in philanthropy;
Want to expand their knowledge and understanding of fundraising history, philosophy, and theory beyond a basic level, and/or;
Have identified the ACFRE designation as a career objective.