Letter from the President
Hello all,
In case we haven't met in person, and we all know that the next opportunity may be a long way off, I wanted to take a moment to introduce myself. I've been working with the chapter since I first moved to Madison in 2013 and joined the National Philanthropy Day committee. From 2014-2017, I was the chapter's first Young Professional Chair, helping to kick off our important outreach to those new to the field. Finally, I moved to serve as Membership chair for three years, which gave me a chance to meet many of you! Before moving here, I was a music teacher in Ohio, so it's safe to say that AFP has been my introduction to the world of development. I've learned so much through our programming and it's given me the chance to meet so many incredible local professionals over the years. I'm excited to be taking on the role of Chapter President this year and look forward to giving back to the chapter that has done so much for me!
I'd like to take a moment to thank our returning board members for sharing their expertise and coming back year after year. Your dedication has built a truly wonderful chapter and your leadership is so appreciated! Also, I'd like to welcome our new board members to the team. I'm so excited to start working with you, and to see your new ideas influence our various programs and events. It is shaping up to be an excellent year for our chapter!
As you may have heard already, there are quite a few changes in the works for AFP Greater Madison in 2021. I'd like to take tell you a little bit about a few of them:
Board Restructuring – We've restructured the chapter's board of directors in a few ways. First, we've reduced the number of committees on the board from nine to six. This means that some formerly separate committees have been combined, and some former chair positions have been changed to officers that work under another chair. All of these changes were made into order to simplify our chapter's events calendar and encourage more coordination between our committees. This also opened space for five new Director at-Large positions on the board which provide new board members the opportunity to help lead the chapter, without jumping right into the responsibility of leading a committee on their own (yet!).
Calendar Simplification – Through conversations and reading your survey responses, we've learned that the top reasons that people get involved with AFP are to get topnotch professional development and to get to know fellow fundraisers. We've realigned our events calendar to better balance those two goals, introducing more networking events and roundtable discussion opportunities to our programming. We've also worked to balance our programming throughout the year, so we don't have too many offerings in a week or extra busy months.
New Pricing – In line with our IDEA goals for the chapter, AFP Greater Madison is introducing a new pricing structure for our events. Our goal is to lean more heavily on sponsorships to cover costs, so we can charge just $5 per person for all networking, roundtable, and professional development events. We believe this change is necessary to make our programming accessible to everyone who would benefit, including fundraisers from organizations of all sizes, people at all stages in the careers, and anyone else who may have found our previous pricing to be an obstacle. This will also mean changes to the location and format of future in-person events, so keep an eye out when we are able to meet in real life again.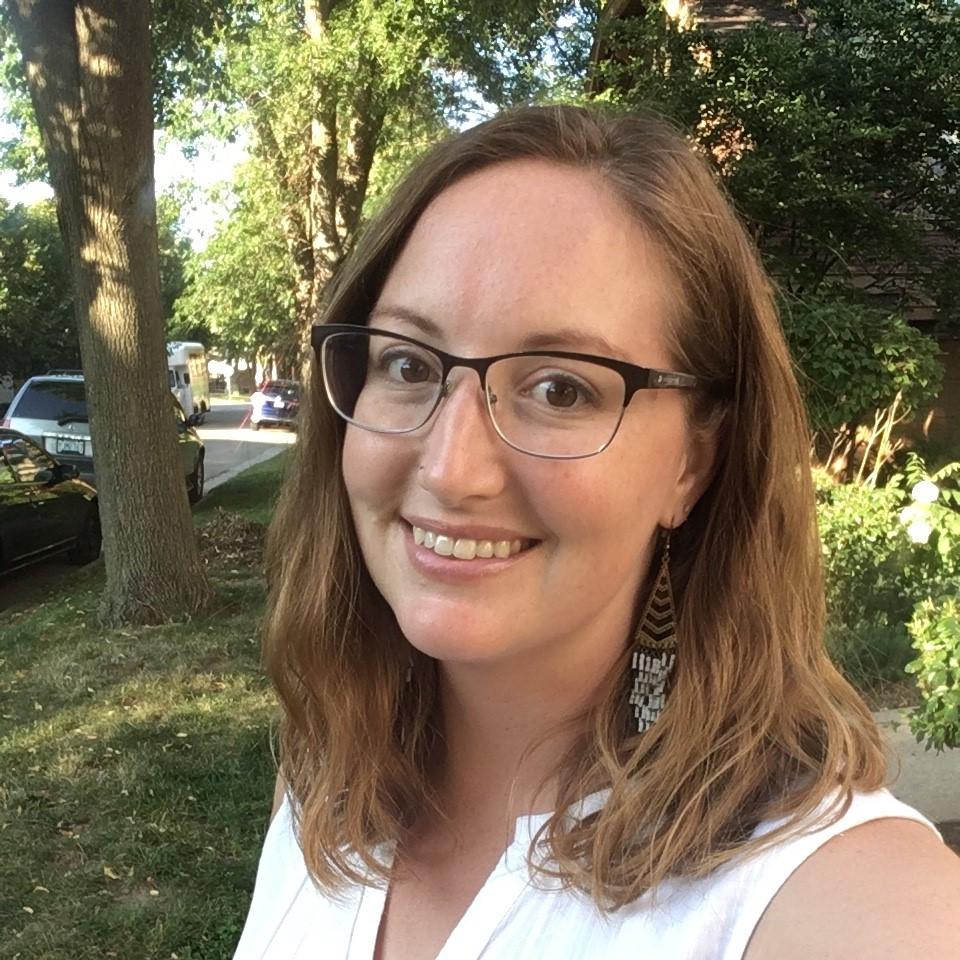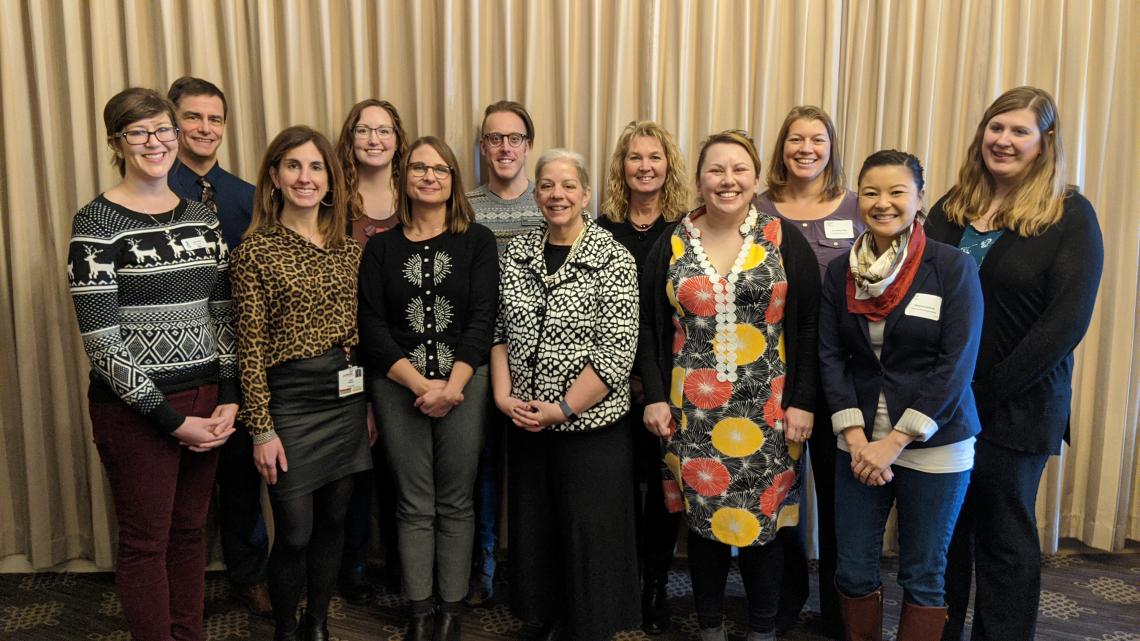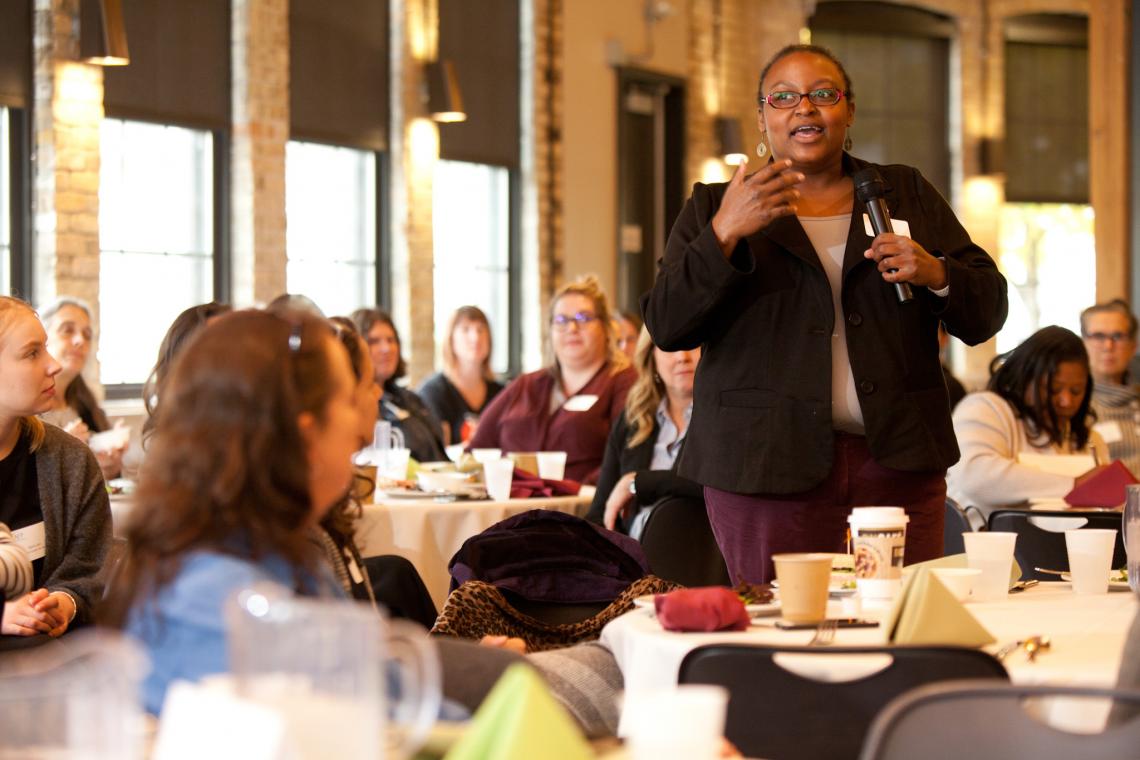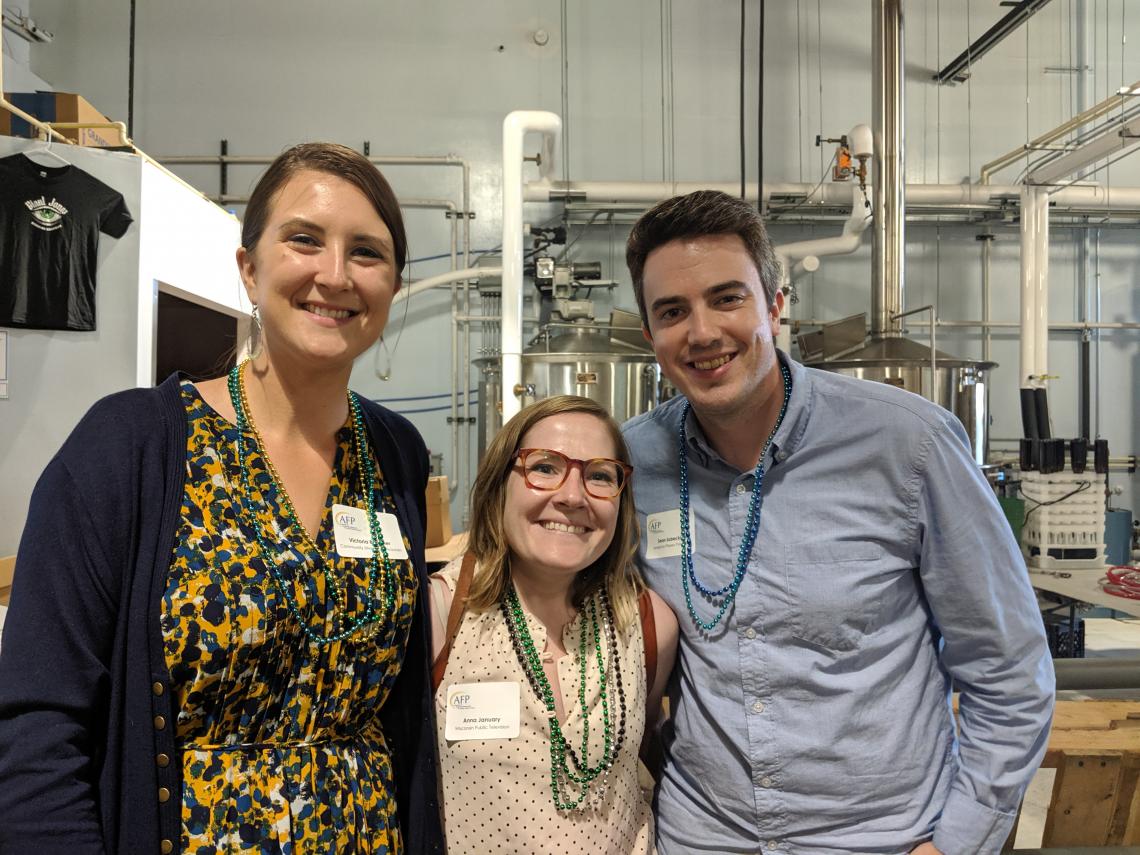 One of the most exciting parts of our 2021 journey is being led by our Diversity Officer, Arlen Moss. Our chapter will be going through the I-JEDI process, developed by Arlen and co-founder Patricia Finn. We'll be working our way through our chapter's every policy, procedure, and assumption, evaluating everything through a JEDI (justice, equity, diversity, and inclusion) lens. This process will help us identify our weaknesses, learn new skills, and help us take the necessary steps to build a better organization. I want to extend my sincere appreciation to Arlen for leading our board, committees, and chapter through this important process.
I look forward to connecting with each of you as the year progresses. We've got a great team, firmly held values, and the passion to make changes for the better in our community. If you have ideas for the chapter, or would like to get more involved in these changes, please reach out. We'd love to for you to join!
Thank you,
Sarah