Learning and fun is a sure bet for local members attending VIVA ICON in Vegas
Ten people from AFP Greater Madison traveled to Las Vegas to enjoy the opportunity of a lifetime at this year's AFP ICON 2022, held May 2-4.
 Over the last few weeks, we've reached out to some of them and asked what they were looking forward to gaining from the experience. Here's a sampling of what they shared.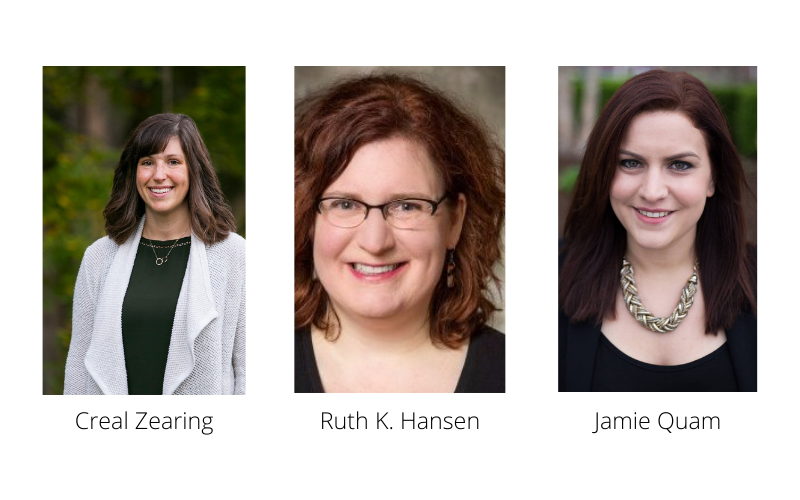 It will be my first AFP conference and my first in-person fundraising conference! I'm looking forward to learning, growing, and connecting with new people in the fundraising sector.
Jenni Speth, CUDE, Events and Donor Experience Senior Manager
National Credit Union Foundation, Madison

I'm really excited to be going!! I was supposed to attend ICON in May 2020, but, as we all know, that didn't happen. So, this is a long-awaited milestone for me – to attend my first AFP ICON conference as a full-fledged fundraiser! I'm looking forward to coming home refreshed and newly motivated, meeting lots of new people, and, of course, enjoying some sunshine!
Creal Zearing, Director of Philanthropy
Gathering Waters: Wisconsin's Alliance for Land Trusts, Madison
I am excited! For four main reasons: OMG Allyson Felix!!!!! Plus, last year, my colleague, Lauren Dula and I, were the inaugural recipients of AFP's Levis Research grant. This year we get to share the findings with ICON attendees! I'm also helping launch the fifth edition of Achieving Excellence in Fundraising! And I haven't met many people from AFP-Greater Madison, yet. It's silly to go to Vegas to accomplish that, but I'm hoping to connect!
Ruth K. Hansen, Assistant Professor
Department of Management, University of Wisconsin – Whitewater, Whitewater
 
I'm looking forward to the opportunity to [attend] a ton of educational sessions. I'm also really excited to connect with development professionals from across the country and learn from their experiences. I am particularly interested in developing more skills to be the best leader I can be for my team. I'm also excited to attend sessions with topics related to my organization's needs at this time.
Jamie Quam, Director of Development
Centro Hispano, Madison
 
I'm looking forward to hearing about good projects people have done to support their organizations, and doing some networking. I'd like to look at some donor tracking software, and learn a bit more about strengthening relationships with donors, connecting with patrons, and storytelling. I would like to strengthen my knowledge on those topics so they become second nature when I'm out promoting the library/foundation.
Bryan J McCormick, Library Director
Hedberg Public Library, Janesville
Thank you for sharing you're excitement with us. We hope you had a wonderful time meeting peers, learning best fundraising practices, and having fun!