About the Event
The AFP Fundamentals of Fundraising Course  is composed of 7 modules that have been designed by experienced fundraising professionals to meet the real-world needs and challenges nonprofit organizations face every day. This 16-hour program includes case studies and projects for groups and individuals to make the learning experience both substantive and enjoyable.
The AFP Fundamentals of Fundraising Course offers a complete overview of the development function, featuring the most current information and techniques. This 16-hour intensive program will provide an overview of skills, techniques, and program components for individuals with 0 to 4 years of fundraising experience. 
The modules include:
Module I: Overview of Fundraising
Module II: Developing an Integrated Fundraising Program
Module III: Marketing for Ongoing Success
Module IV: Building and Sustaining Relationships
Module V: Securing the Gift
Module VI: Volunteers – Partners in Fundraising
Module VII: Management & Accountability
EVENT DETAILS
This program will be held in-person over the course of two days. Jen Davie will facilitate the modules with additional support from area practitioners. Lunch will be served both days of the program.  Program will run from 8:00 am - 5:00 pm both Tuesday, January 24 and Wednesday, January 25.
Meet Your Facilitator: Jen Davie, CFRE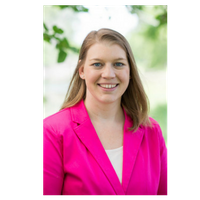 Jen is AFP Greater Madison's Chapter Director. She is also a fundraiser, business owner,  and mom.  She has over 15 years of development and fundraising experience in the non-profit community working with budgets ranging from $550,000 to $5,000,000. She is the owner of Jen Davie Consulting, LLC, a consulting firm specializing in building the foundation of development offices. This includes annual funds, grants, monthly giving, database management, and special events components. Jen is a Certified Fund Raising Executive (2014, re-certified 2017, 2020) as well as an AFP Master Trainer. Jen has been active as a board member for the Greater Madison Association of Fundraising Professionals,  the University of Wisconsin-Platteville College of BILSA Alumni Chapter, and the University of Wisconsin-Platteville Alumni Association Board of Directors. She currently volunteers with the Sun Prairie Emergency Food Pantry.
Event Details
Jen Davie

608-421-3597 | admin@afpmadison.org