Why did you become a fundraiser with Emily Gunderson
As part of our ongoing fundraising origin story series, we'll share the story of an up-and-coming fundraiser, Emily Gunderson. She serves as the Development Coordinator and Unit Service Executive of the Boy Scouts of America, Chippewa Valley Council #637.
In January, she traveled across the state to attend the two-day Fundamentals of Fundraising course sponsored by AFP Greater Madison.
Even though Emily officially has been in a full-time fundraising position for just a year and a half, she has some great tips for building relationships with donors.
We hope her story motivates and encourages you.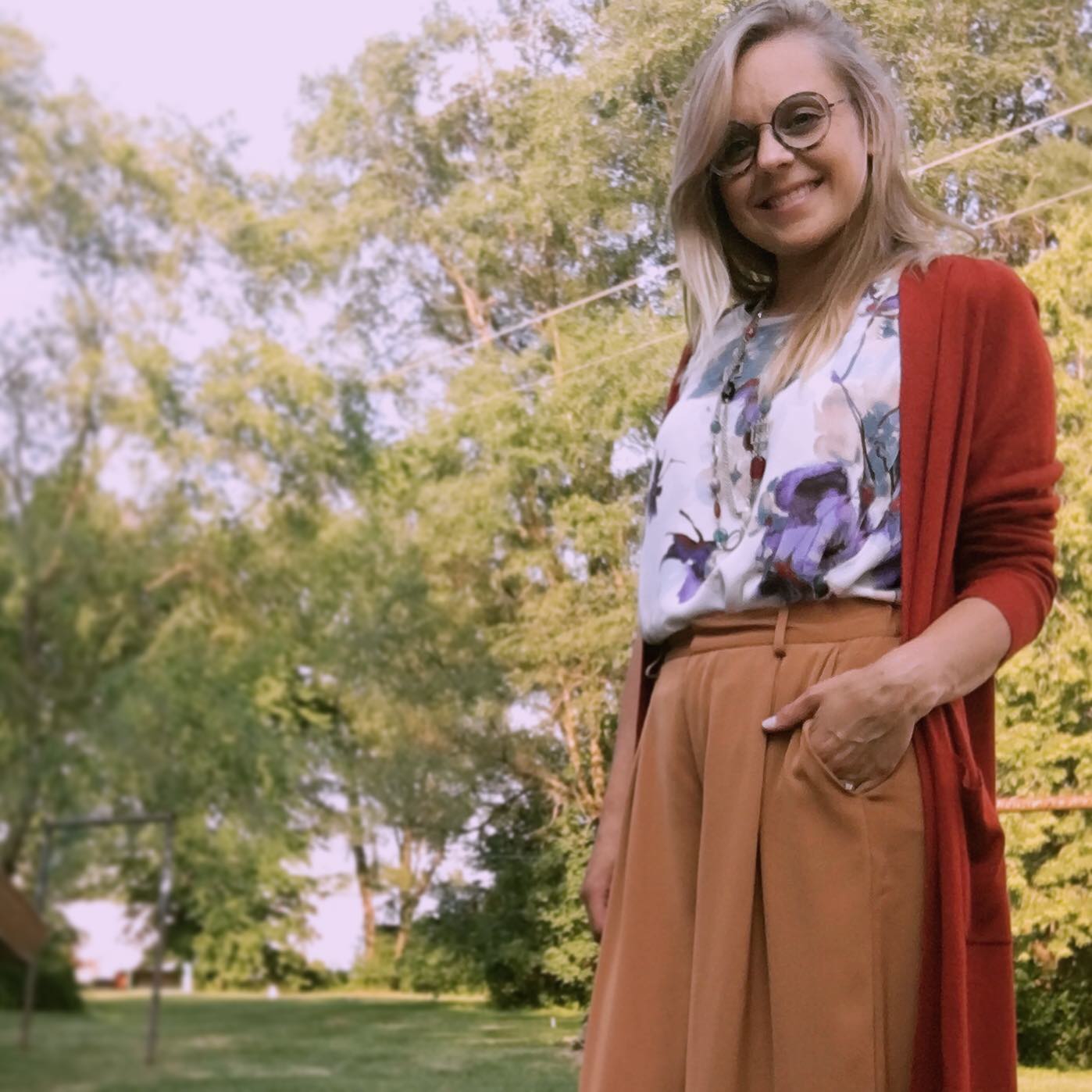 What inspired you to become a fundraiser?
My inspiration came from watching my dad serve others.
Growing up, my dad was the CEO of James Valley Youth for Christ in my little hometown in North Dakota. His primary attention was on the program, the kids, and the ministry.
Slowly, Dad's responsibilities crept into the fundraising sector. He grew the organization and increased the results of fundraisers and events tenfold. I witnessed first-hand what attention to detail, diligent community outreach, and meaningful relationships could do.
As my passion for nonprofit work grew, I knew I wanted to work at a nonprofit organization with a mission I could get behind. Though, I wasn't sure fundraising was where I would end up.
But when the opportunity to switch from a program-focused role to a fundraising position arose, Dad's inspiration drove me to accept the challenge.
Were you always interested in fundraising? If not, when did you decide to follow this career path?
When I took my initial role at the Boy Scout's Chippewa Valley Council #637, it included program development, marketing, and assisting with fundraising.
I was excited to be in the nonprofit world again and develop my skills in these three main areas. Then, after a little over a year, my position was restructured. The new job description centered on program development and marketing. At the same time, management created a new position focused solely on fundraising.
At first, I was hesitant to take on the fundraising role. However, my team expressed overwhelming belief in me. That encouragement, combined with my successful completion of a smaller fundraising project, gave me the confidence to take the position.
What is the most fulfilling part of your job?
In fundraising, the most fulfilling piece is knowing I'm allowing people to give towards something impactful and meaningful—our community's youth and their future. And as a bonus, I get to see the impact in real time!
What are your future career goals?
I want to be a university professor. I haven't fully decided what subjects I'd like to teach. Right now, nonprofit management and communications are at the top of my list. I always felt professors who had real-world work experience had more to offer.
Before I left college, I completed an internship at a nonprofit. I decided that to be truly helpful to a nonprofit organization, I needed to gain real-world job experience and build my skills. Then I could return to the nonprofit sector and bring those assets.
That was my first career goal. The next step is to hone my fundraising and nonprofit management skills and share that knowledge with the students of tomorrow. I know given the chance and the right tools; these young people will change the world with their nonprofit service.
If you could share one piece of advice or the most compelling lesson that you've learned during your fundraising career, what would that be?
Be prepared for "No."
I've found that how you react to the first "No" will tell a person a lot about you. It will also set the tone for the next time you ask for a meeting or a gift.
Talk with them about why they need to say no right now. Ask them when it would be a good time to reach out to them again in the future.
If you make that interaction a positive experience for the donor, complimenting them for the time or service they give, or simply thanking them for taking your call, it goes a long way toward opening the door to the next meeting.
I've had several contacts with people who had unpleasant experiences with the last fundraising professional. It makes it more difficult to rebuild trust.
What motivated you to take the Fundamentals of Fundraising class and how has that made a difference?
Since this is my first fundraising-focused position I've had at a nonprofit organization, I felt it would be good to brush up on industry terminology and philosophy.
Overall, professional development is important to me. I'm thankful my organization invests in staff education. It amazed me that a program was available so soon!
What do you wish you had known when you started as a professional fundraiser?
Busy people get things done! But, oh, how hard it is to get in contact with busy people!
Phone calls, texts, voicemails, and letters. Everyone is so different and has a preferred way to communicate. It takes a while to learn how each person likes to be contacted.
Having a long donor list only gets you so far. You really need to create detailed donor profiles for everyone, so the next person can step in and be successful.
Thank you to Emily Gunderson for taking the time to share her story and her words of wisdom this month.
In her story, Emily highlighted an underlying principle presented at the Fundamentals of Fundraising course. Every fundraiser has the ethical responsibility to leave the organization in a better place than they found it.
Negative donor interactions and incomplete donor profiles can impact future relationships. Taking the time to prepare and record the details of donor meetings will help ensure fundraising success and an organization's future.
The Fundamentals in Fundraising class is a two-day class chock full of basic fundraising information. Attendees will have access to helpful charts, event timelines, and development plans. AFP Global and local chapters offer this course throughout the year. 
AFP Greater Madison would like to publish personal stories like this each month. If you'd like to share the story of your fundraising journey, please reach out to AFP Greater Madison's Communications Committee Chair, Max Nguyen at mnguyen@edgewood.edu.