Why did you become a fundraiser?
Why did you become a fundraiser? Everyone will have a different answer to that question, and we'd love to hear yours. This year, AFP-Greater Madison would like to celebrate you—the fundraisers who help people make a difference in the world.
Our goal is to feature an individual in each issue—seasoned or novice, fundraising director or gift processor, major gift officer or executive director. It doesn't matter what your role is or how long you've been in your fundraising career, you have a story to tell, and we want to hear from you.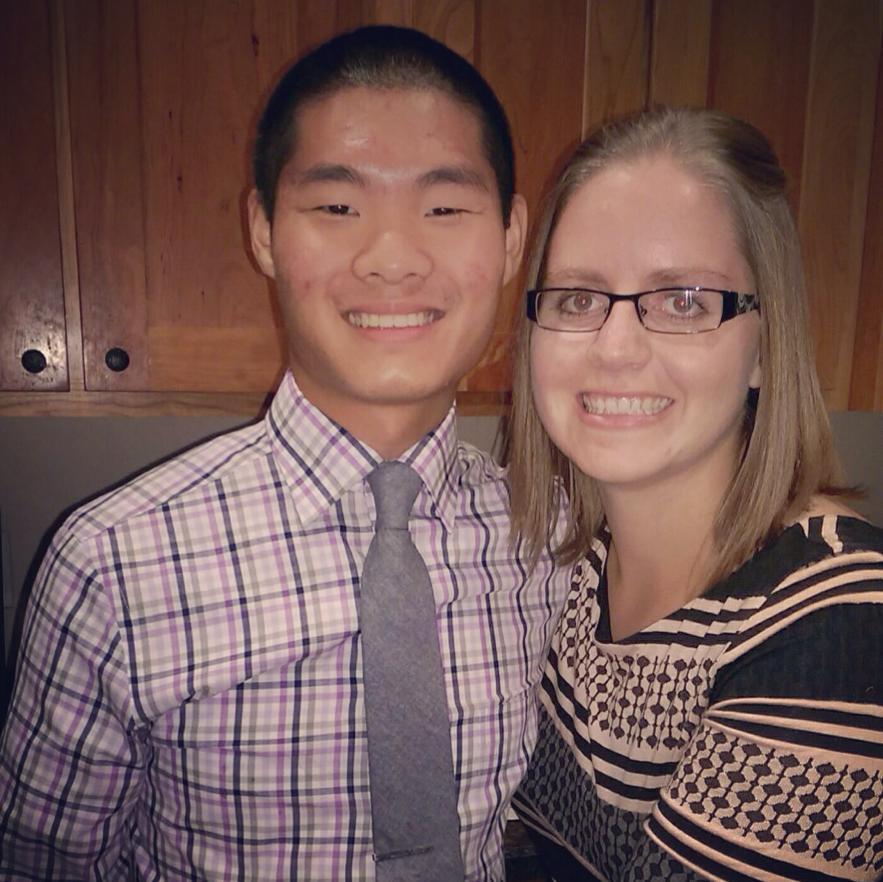 This month, we've chosen to lead by example and feature our very own – Max Nguyen. Max is a Major Gift Officer at Edgewood College. He also serves on AFP Greater Madison's Board of Directors and is chair of the group's Communications Committee. We asked Max to share his story. We hope it motivates and inspires you.
What inspired you to become a fundraiser?
It's all about connecting! Building relationships and connecting others with opportunities to help in our community is one of the best feelings. It's a neat way to meet a variety of folks I may not have connected with otherwise. I have the privilege of seeing the world through their differing experiences.
When did you decide to follow this career path?
I've always volunteered on my own out in the community. Back in 2018, I felt it was time to step into it even more. The idea of being able to meet people and learn about their interests fits right in with my personality! I started out on the marketing side of things (behind the computer) and now I meet benefactors face-to-face.
What is the most fulfilling part of your job?
I enjoy the whole process. But, if I had to choose one thing, I'd say I really enjoy stewarding gifts! Once someone gives a gift, it means I've made the connection for that person. Now, I get to show them the impact they are having on others. How cool is that?
What are your future career goals?
My goal is to continue to work in major gifts, not only to secure transformative gifts, but to also see and feel the impact. I prefer working in the nonprofit space, but need to identify with the mission wherever I am.
If you could share one piece of advice or the most compelling lesson that you've learned during your fundraising career, what would that be?
Have fun! Make it fun! Obviously, there's a balance between having fun and being a fundraising professional. But I'm of the opinion that having fun promotes creativity and a positive mindset, no matter how difficult a situation may get. And those attitudes will come through my messages.
While that might seem like an odd answer, I've found that when I enjoy my work, others do, too. I'm always thinking about Maya Angelou's quote, "I've learned that people will forget what you said, people will forget what you did, but people will never forget how you made them feel."
And we should all enjoy what we do. Afterall, we are making a difference in our communities!
Well said, Max. Thank you for sharing!
We'd love to hear your story! AFP Greater Madison would like to hear from you. If you're willing to share your experience in an upcoming newsletter, please reach out to Max at mnguyen@edgewood.edu or Patricia McMurtrie at pat@gatheringwaters.org.
If there's someone whose story has inspired you and you'd like to see them celebrated, please contact us with their name and contact information. We'll reach out to them and ask if they'd share their story with all of us.