What you need to know about corporate philanthropy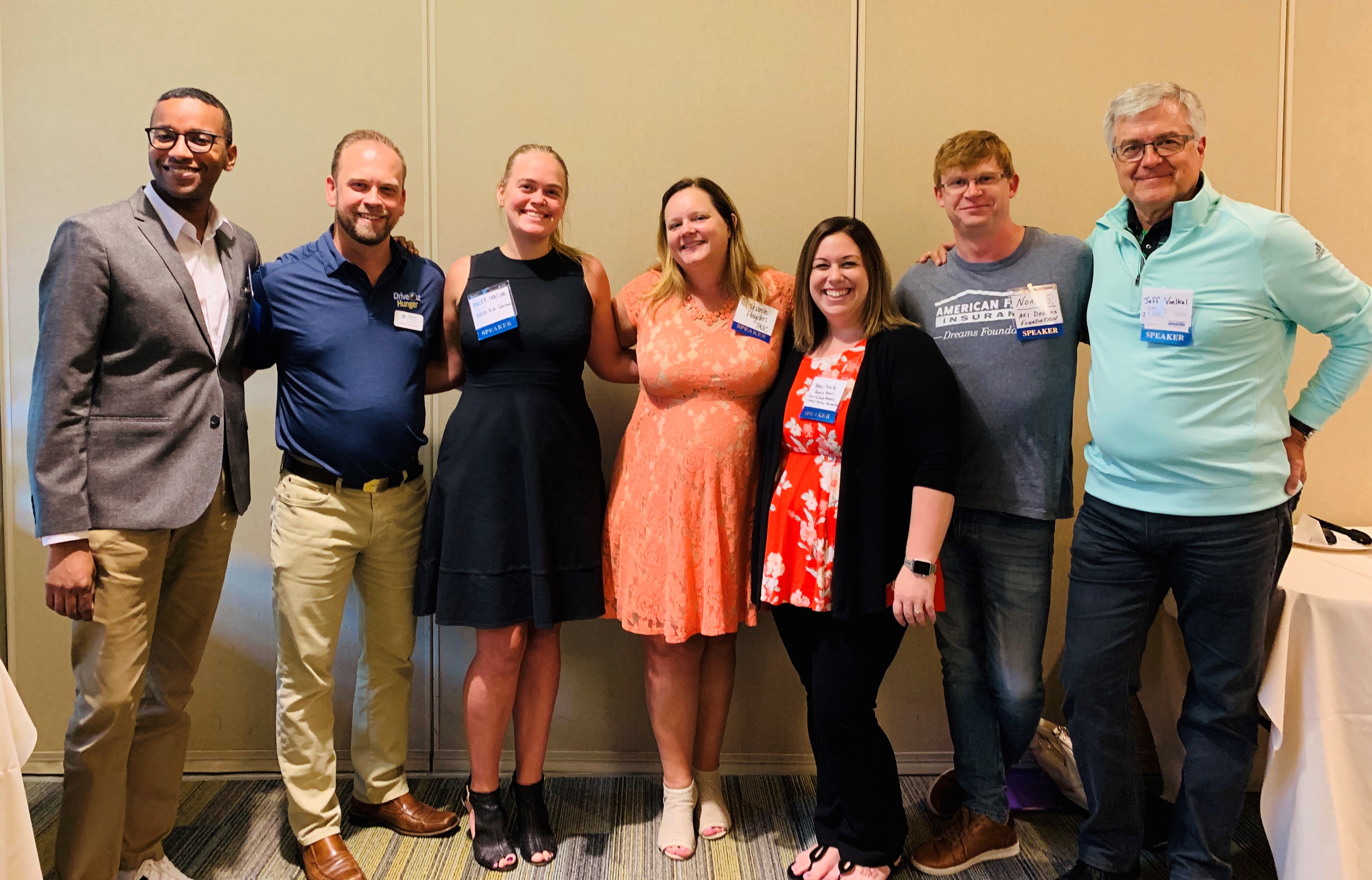 Stephanie Hayden, TASC's Strategic Philanthropic Advisor, shares her thoughts about corporate giving strategies. Before working in corporate philanthropy, Stephanie served as the executive director of a nonprofit organization, and has an extensive background in nonprofit leadership, fund development, and communications.
Over the last year, TASC has been revamping its corporate philanthropy. Can you share a bit about TASC's philanthropic approach?
At TASC, we are dedicated to improving the health, wealth, and well-being of our customers, employees, and community. TASC empowers our employees to become everyday philanthropists. Giving back is not just a perk of working at TASC – it is engrained in who we are. TASC aligns our philanthropic support in a way that serves our communities' needs, harnesses our employees' passions, and supports our company's vision.
If a nonprofit is looking to build a corporate giving strategy, what is the first thing they should consider?
The first step is to actually have a strategy! And the first step of the strategy is choosing partners wisely (rather than sending generic requests to all companies in the area). Make sure you consider which companies align with your organization's mission and values. Your list shouldn't include only BIG corporations – don't forget about the local small or medium-size businesses; the success of the community is as important to them as it is to you.
How important is it for nonprofits to offer non-monetary options for corporate giving?
By engaging with a company beyond "writing a check," you deepen your ties to the company and its employees. At TASC, we are looking for multidimensional partnerships that include opportunities to share time, talent, and treasure:
Volunteering – TASC offers employees a generous paid volunteer program (40 hours per year!!) AND a Dollars for Doers program. We look to partner with organizations where our employees can volunteer together as a team or individually.
"Expert-teering" – This is one of my new favorite words—possibly because it makes me think of Disney World, but also because I believe that experteers can create lasting change. Expertise + Volunteering = Experteering! Of course, a company can give you a check for your annual gala, but what if they provided an opportunity for your organization to have one of their web designers help you re-design your organization's website? Experteers help organizations solve challenges while developing their own skills to advance in their career. The potential impact of an experteer is greater and longer-term than any sponsorship check.
In-Kind Donations – Typically, organizations get in-kind donations for events, but I encourage nonprofits to think creatively about the organization's needs. At TASC, we realize that it is difficult for most small nonprofits to offer a diverse array of benefits, which leads to difficulties retaining and attracting staff who are VITAL to the organization's mission. Since we are in the benefits administration business, TASC offers our flexible spending account to nonprofits, which provides tax savings for employees as well as the nonprofit organization. While the maximum is $1,000 per year for in-kind services, if these services help retain employees, the impact is invaluable—saving the organization thousands of dollars.
Drives – A great way to begin a partnership with a company (before you ask for a financial donation) is to ask if they would host a drive that benefits your organization. I've been involved with a variety of drives – school supplies, books, personal care items, snacks, socks (my personal favorite), diapers, and of course, food. By coordinating a drive with a company, it empowers employees to give in a convenient way and exposes your organization to everyone in the company.
When it comes to exploring non-monetary options for giving, I encourage nonprofits to be bold and to think creatively about their needs and which companies might be best positioned to help them address those needs.
What things should nonprofits consider in choosing a corporation to approach about giving?
No matter its size or mission, any nonprofit can implement a corporate giving program. You can increase your chances for success by:
Choosing the right partner. Just like choosing a spouse, you should find a company that is compatible with your organization.

Demonstrating how the partnership is mutually beneficial. Beyond the social good, how will the partnership engage or involve the company's employees?

Exploring non-monetary opportunities, especially as the entry point to creating a multifaceted partnership

Creating a relationship with a person at the company. As my corporate philanthropic colleague Adam Erdmann shared at the meeting in June, "A request is no replacement for a relationship." Whether it is the person in charge of the company's philanthropy or an employee at the company who is willing to connect you with that person, you should make a personal contact to introduce your organization and request a meeting to share more. As many of you know, fundraising is about relationships, and by building relationships, you create long-term partnerships.
What was the best question you were asked at the event?
My favorite question was, "What was your career path?" It was my favorite because this person recognized me as a person, not just the holder of the corporate checkbook. I'd be happy to share my career path as well as TASC's corporate philanthropic strategy with any organization that thinks our mission and values align. Just shoot me an email and we can set up time to chat!
Stephanie Hayden, Strategic Philanthropic Advisor, TASC