Reflections on AFP ICON 2019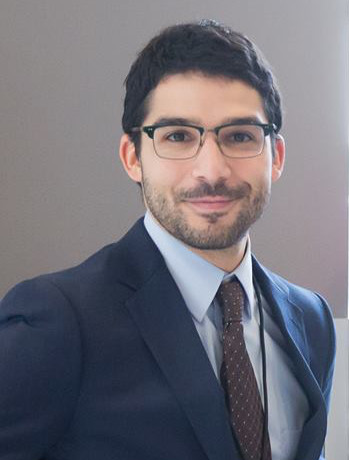 Despite being among strangers in a room I'd never set foot in 1,200 miles from home, my experience at AFP ICON 2019 began with a moment so familiar it felt as if I were back in my office: I wrote a thank you note. This wouldn't be sent to my typical audience of Planned Parenthood of Wisconsin's donors stepping up for reproductive health though. This act of gratitude was directed to a fellow AFP member who had made an investment in my growth as a Chamberlain Scholar. Writing that donor, themselves a fundraising professional, alongside other scholarship recipients representing organizations improving lives in different ways all around the world, I couldn't help feeling an overwhelming sense of community. 
Community building is what AFP does best and that was perfectly encapsulated in this year's AFP ICON. Our work, as exciting and rewarding as it may be, is difficult at times. It demands care and attention to our organization, our profession, our donors, and ourselves. We feel the weight of this work's needing to succeed in achieving an organization's mission. That weight doesn't disappear in the conference halls of ICON. There's no panel that gives the secret to lightening your load, but you leave seeing that the weight is being borne alongside some truly incredible people. 
The brilliance of gathering with your peers goes beyond that feeling of camaraderie (and some days commiseration), but in learning from their successes and failures. It's just as fulfilling to succeed for your community through adopting someone else's smart work as it would have been to have dreamt it up yourself. Whether keeping up with the latest analytic and technology advancements, building that stewardship plan, or seeking inspiration for the next wave of opportunities, we have so much to do and learn. The crowdsourcing of the reports presented, stories told, technologies explained distilled what would take years to learn on one's own into a fun few days. 
Don't get me wrong, there were moments where you could see a room glaze over as presenters delved a little too deep into the weeds. However, the room would always sit up a little taller when that presenter then did what we all do to guide us through the occasionally mundane: returning to the mission. Returning to my work, I was now armed with the lessons learned from ICON but the what grounds me is what happens in our health centers, in classrooms around the state, and in marches to raise up our voices. You go to something like AFP ICON so you can come back.   
I'm still honored and grateful this chapter made this experience possible for me. I'm looking forward to many more ICONs and soon paying that generosity forward—maybe one day opening a thank you note from the next generation of our AFP community.