Pursuing your CFRE?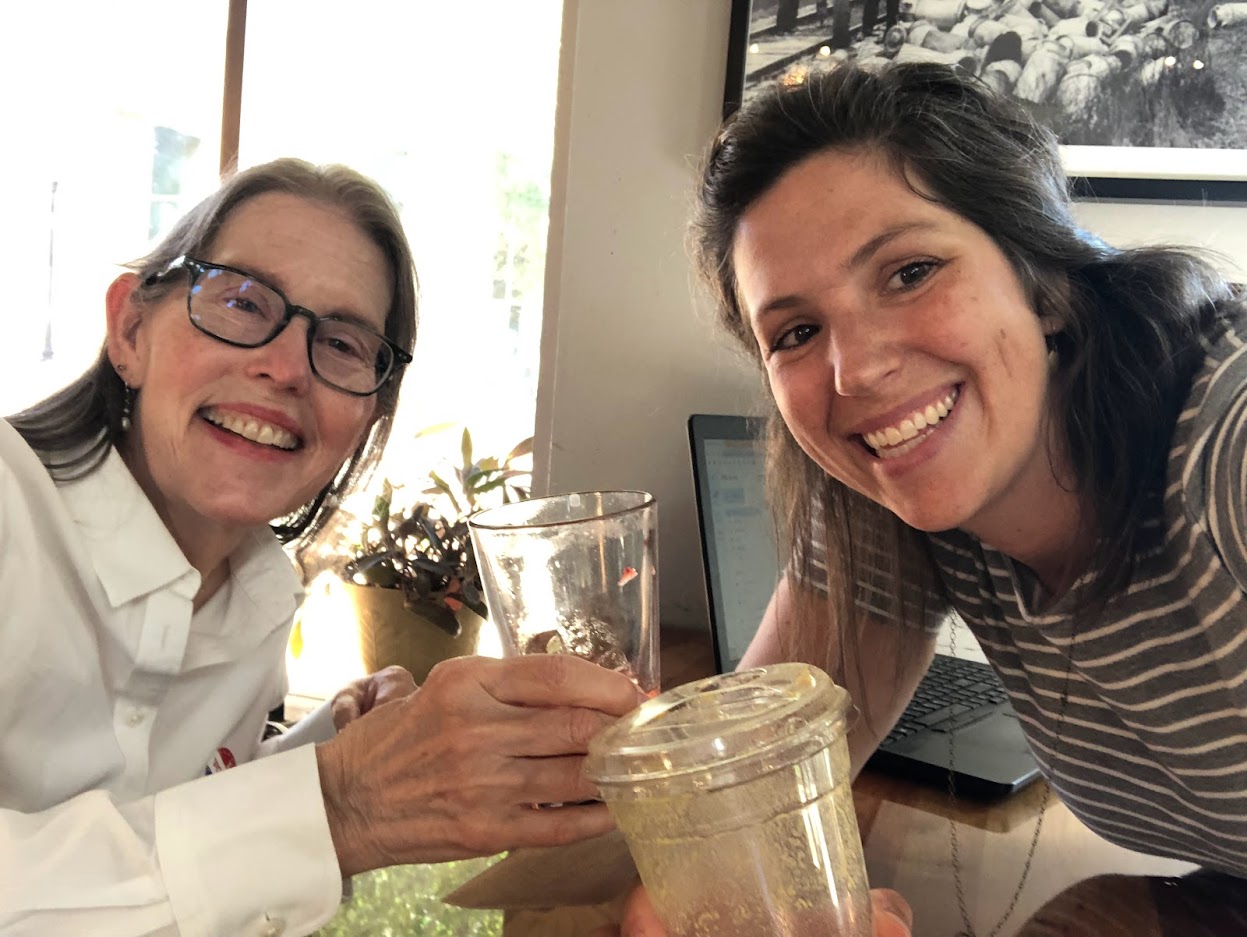 Creal Zearing (Gathering Waters) and Lynn Perez-Hewitt (Hewitt Consulting Enterprises) recently started a CFRE (Certified Fund Raising Executive) monthly working group that is intended to bring together those in the greater Madison community looking to learn more about and pursue their CFRE certification. Join this dynamic duo on the second Tuesday of every month from 4-5 pm!
Why did you and Lynn start your CFRE working group?
Creal Zearing: As chairs of the Membership & Professional Development committee, respectively, Lynn and I both feel that offering a working group like this has much to offer members of AFP. We feel that having your CFRE indicates to others that you have made a career out of philanthropy and are truly dedicated to advancing yourself in the best interest of donors and the non-profits we serve. Also, having an ongoing dedicated time to work on something like this amongst peers doing the same thing creates the accountability that some people need to work toward accomplishing something like this. 
Lastly, we also recognize that if CFRE promotion and cultivation isn't happening within our chapter, we are doing a disservice to our field. The professionalization that goes along with having a credential like CFRE advances our entire field and mission and works in everyone's favor to build trust and respect from donors and foundations and, ultimately, furthers the individual missions of our organizations.
What is the vision and plan for the group?
Zearing: We are moving to a new meeting location where parking will be free-- Panera Bread at 656 W. Washington Ave. The plan will be to meet there through the end of the year on the second Tuesday of the month from 4-5pm (come and go as you please). There will be no set agenda - just a space for people to ask questions and learn about CFRE, get registered, and work on the steps needed to start an application and prepare for the test. We will discuss with attendees if there's a better location and/or regular meeting time for them. 
What are your goals?
Zearing: Offer a regular space for people to learn about CFRE, work toward their CFRE, and have a network of peers doing the same. It will also be a space to match up people who have their CFRE with people who don't in a casual mentor/mentee relationship. We also think that offering this will add more value to the AFP Greater Madison chapter.
Any other info you'd like to share!
Zearing: Lynn framed one reason to get your CFRE like this: What if you've been in the fundraising profession for a while and don't have intentions of leaving it. But you also don't have intentions to go back to school. How do you prove to the world that you know what you're talking about? Obtaining a professional credential, like CFRE, is the way to do this. You advance yourself educationally while simultaneously advancing the entire field of fundraising through professionalizing it around a standardized set of ethics, values, rules, and procedures.