"One of my best AFP experiences." Mentorship program conquered COVID, readies for "normal" year two
What a wild year to start our AFP Greater Madison Mentorship program! Despite the obvious challenges, the first year of the program was a success and will soon come to a close. Three mentor-mentee pairs navigated Zoom calls and outdoor meetings in one of the most unique and worthwhile AFP experiences.
Mentors, mentees, and those that helped kick start and pilot this program at AFP Greater Madison share their thoughts on the importance of mentorship and the challenges and takeaways from year one. We encourage you to get involved in an experience that is rewarding for all!
AFP Greater Madison mentorship program
Open applications for year two: June 2021 - July 2021
Start date: Early Sept. 2021 after Labor Day
Length of program: 1 year
Time Commitment: Flexible, dependent on mentor/mentee pair
Qualifications: You DO NOT need to be member of AFP Greater Madison to participate, looking for both mentors and mentees
Questions? Email Lily Mize at lily.mize@accesshealthwi.org
Year one mentor and mentee pairs
Mike Sweitzer-Beckman (mentor) and Creal Zearing (mentee)
Lori Werbeckes (mentor) and Tracy Philippi (mentee)
Eric Salisbury (mentor) and Max Nguyen (mentee)
AFP Greater Madison Mentorship Program Founders
Pete Schweiger
Lily Mize
Anna January
Ash Collins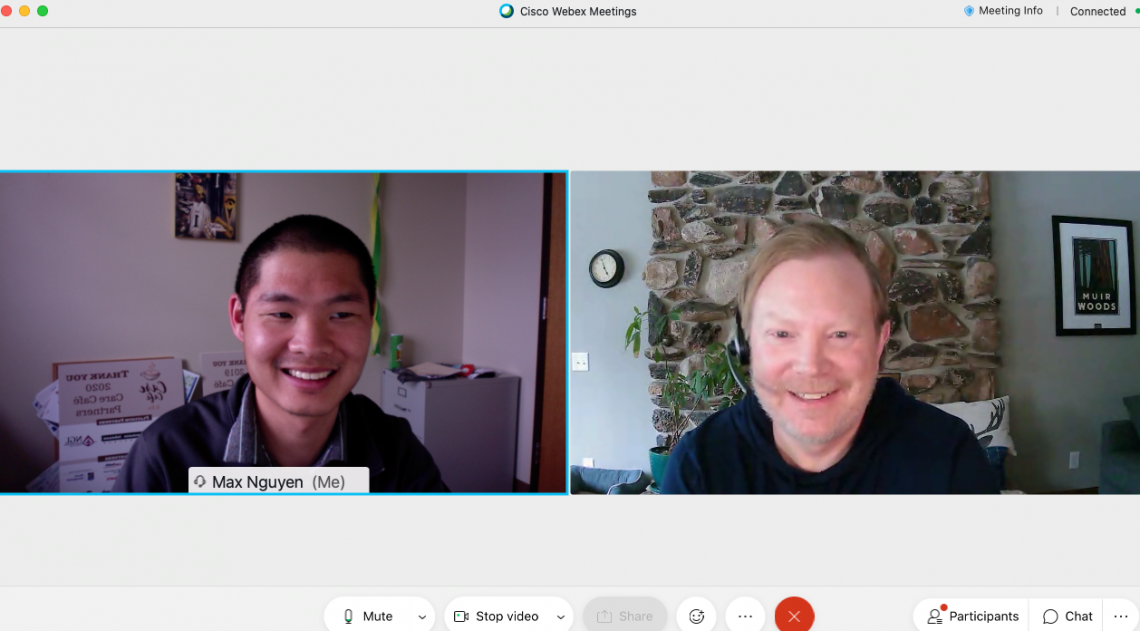 Mentee thoughts
Biggest takeaway?
Creal: "I think the best part for me was making a new friend in the development profession! Mike and I plan to continue our get togethers to share ideas and bounce questions off of one another after the end of the program. It's nice to have the formal foundation to have built off of so it's not weird when/if I ask him for advice on something. But, now we can also continue it under the context of a friendship."
Max: "As much as I learned from Eric, the most valuable takeaway was the trust and relationship we built. I can go to him for advice or talk through challenging situations. It's great to know you have another perspective from someone who's looking out for you and genuinely wants to help!"
Tracy: "I found it very valuable to learn more about Lori's career progression and how it fit with raising her three children. It helped me put my own career in perspective. I also enjoyed learning more about Lori's role at her organization and some of the challenges and opportunities they faced through this very challenging year."
Advice for future mentee?
Max: "Be curious and ask questions! This program creates a flexible, safe space for both mentor and mentee to get outside their comfort zones and learn a thing or two. Plus, remember to have fun with it, the getting-to-know-you moments are just as important as the x's and o's!"
Biggest challenge and why?
Creal: "COVID! Just figuring out how to build a relationship with COVID factors included. Mike and I met in person outdoors maybe 4 or 5 times for about 1-1.5 hours each time, where as a normal year it might've all been in person."
Max: "What Creal said! Despite a lot of virtual meetings, it allowed us to be creative and watch videos and other learning materials that wouldn't have been quite as effective watching together in a coffee shop. Doesn't beat in-person though."
Tracy: "Having the ability to meet in person over coffee or lunch would have been great. 
I think Lori also could have introduced me to other development-folks at AFP lunches had we been able to have them over the past year." 
Final thoughts
Creal: "I would participate again! I am so grateful to have close ties with other development professionals. It feels really valuable as a young professional especially being the only development person in my organization."
Max: "Hands down, one of the most worthwhile AFP programs you could participate in. The long term benefits for me as a young development professional will carry forward for a long time. I would definitely do it again!"
Tracy: "Thank you for making this program available. I'm confident it will continue to help other folks like us who are both new and experienced in development."
Mentor thoughts
Biggest takeaways?
Eric: "Probably my biggest takeaways would be 1) a sense of helping my community of development professionals (and their nonprofits in turn) even during a tough year and 2) a new friendship and professional connection with Max.  I learned that I could do a better job taking the development processes my organization has developed and making it relevant to others…something for me to work on."
Lori: "Getting to know Tracy was the most positive outcome! I hope to mentor again in the future because I enjoy meeting and helping one-on-one with people new to development. Our relationship will continue after this program is over!"
Mike: "I thought this would be a good opportunity to connect with someone new in the field. I volunteered as a mentor, but in reality, I was learning more than I felt I was sharing. Creal had so many experiences that I never had. I found that we were able to connect with each other as a sounding board, while sharing walks and coffee together."
How often did you meet and what was your meeting structure like?
Eric: "First few months, we met on a bi-weekly basis.  That stretched out to every 3 or 4 weeks later in the year.  We met for an hour each time.  Virtual meetings kept it pretty efficient, with no travel time, etc."
Lori: "We met every 2-3 months. First on Zoom a couple times, then for outdoor walks a few times."
Mike: "Creal and I usually met every couple months for 1-2 hours, always on a walk. We took walks in the Pheasant Branch Conservancy, UW Arboretum, Owen Park, and Governor Nelson State Park in order to combine our time with some exercise and reduce COVID risk."
Any other thoughts?
Eric: "I would participate again. This type of program allows me to still contribute to my community and my profession in a positive way outside of serving on boards and committees."
Lori: "Thanks to AFP for making mentorships a priority despite the unusual circumstances caused by COVID-19!"
Mike: "The most positive outcome of participating in this program was gaining a new colleague in the field! It's always nice to connect more closely with others who have different experiences in the work."
Committee
Why is this beneficial for our chapter?
Ash: "This program benefits our members by creating and building relationships, as well as providing learning opportunities and support to those newer to development. It also provides a way for our more knowledgeable members to share their experiences and expertise with others!"
Pete: "We think that the mentorship program is a valuable resource early in a fundraising career – especially for fundraisers who are people of color, LGBT+, and/or who are entering into their professional fundraising career. And, it's a great way for mentees and mentors to deepen their involvement with the chapter, develop their network and learn more about the AFP Greater Madison community, perhaps leading to committee or board service as they advance in their career. That sense of community is important!"
"This idea originated with the young professional committee back in 2018. A quick survey of the attendees showed strong interest, and we quickly recognized what a missed opportunity this was for our community and began developing a mentorship program for AFP Greater Madison and now here we are!"
Ideas and expectations for year two?
Pete: "I think our biggest goal for year two is continuity. With this first cohort, our goal was just to get the program up and running. For year two, and especially considering the state of the world, just doing it again is a big accomplishment. We'll continue to grow the program and see more pairs matched up."
Do we need more mentors/mentees or both?
Ash: "As we prepare to kick off the application process we encourage anyone who is interested in being a mentor or a mentee to apply!"
Pete: "We'd love for more of both! The demand seems to be driven by the number of mentee applicants. These relationships work best when they're a two-way street, with mentees and mentors learning from each other. But, traditionally, mentees are seeking more knowledge and training than the mentors. Either way, we will make the matches with the great roster of fundraising professionals that are part of AFP Greater Madison."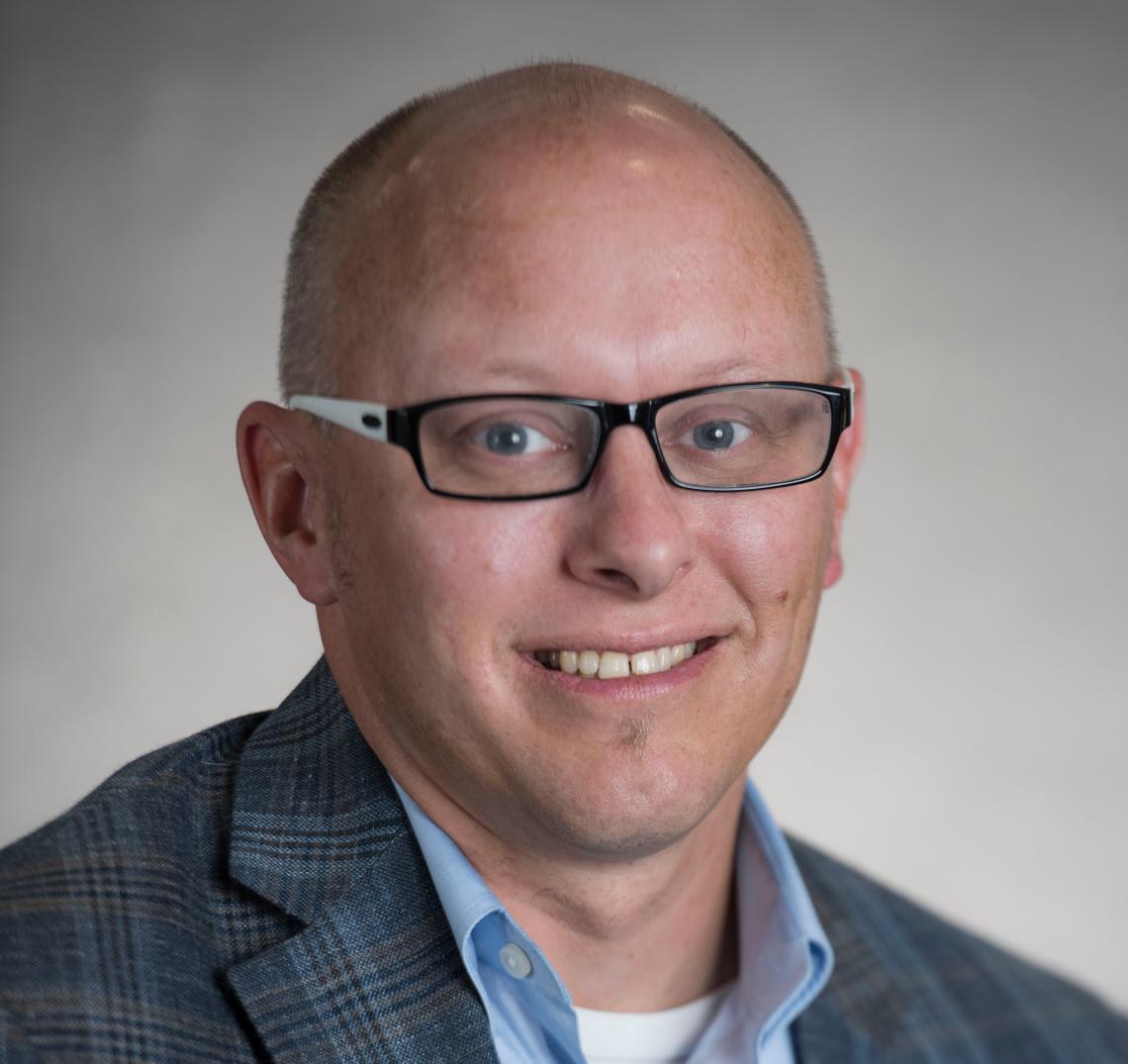 "Thanks for organizing this. I've found it to be one of my best AFP experiences since joining in 2008." -Mike-Sweitzer Beckman