Mentorship Is Key To Career Success For Young Professionals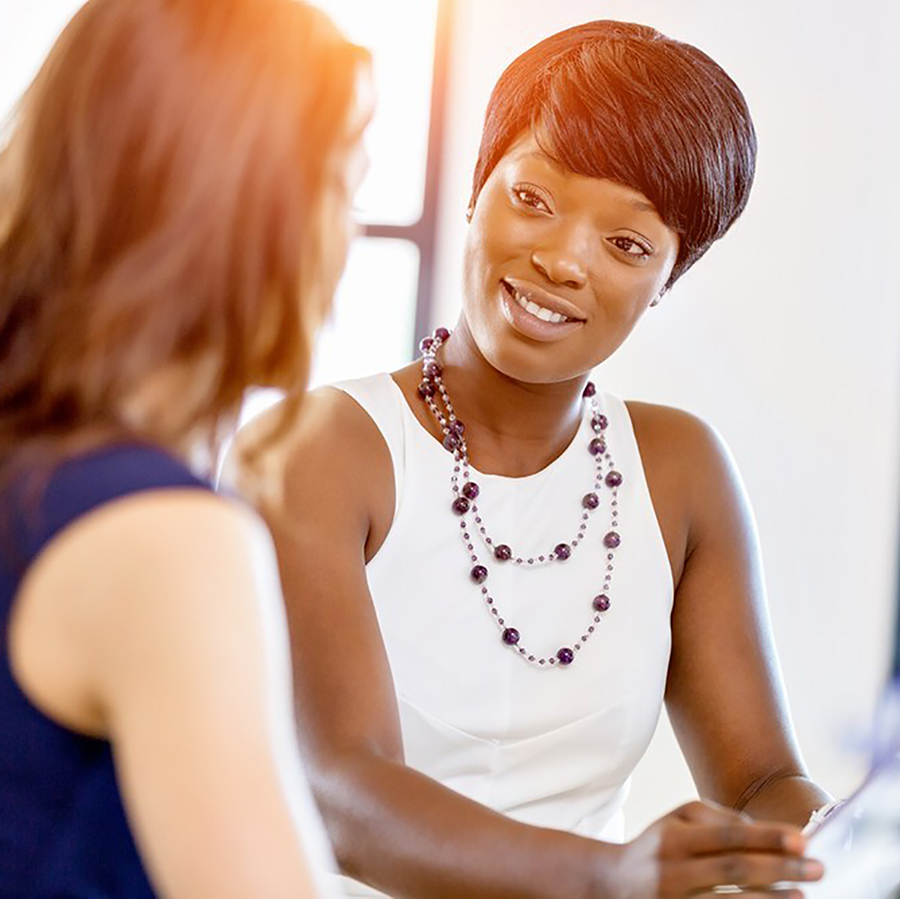 Tell us a little about yourselves and your roles with AFP.
Anna: My name is Anna January and I'll be starting at Wisconsin Public Television as an Individual Gifts Manager in May. I serve as the AFP Greater Madison Young Professionals (YP) Committee Co-Chair and this is my the second year in that role.
Pete: And I'm Pete Schwieger, Co-Chair of the AFP YP Committee and I also work at Wisconsin Public Television as the Major Gifts Associate. This is my third and final year as the co-chair of the YP Committee.
What inspired you to start a mentorship program for the AFP Greater Madison Chapter?
Anna: At our YP event in October 2018, a panel discussion focused on salary and compensation, the conversation naturally made its way to mentorship opportunities. When one of the panelists asked the audience of about 25 YP's who would be interested in a mentorship program, nearly everyone raised their hands. After talking with other members of the YP Community and hearing that they were interested as well, we recognized the opportunity that we had been missing.
Pete: Armed with this expressed interest among the AFP YP community, the continued growth of the YP Committee, and a strong commitment from the larger chapter, we were spurred to act right away!
Who is the mentorship program for?
Pete: Fundraisers, participating as both mentors and mentees, will benefit from the program. We want to facilitate meaningful connections between seasoned professionals and current leaders in the Madison non-profit sector with young professionals— the next generation of leaders, and those who are new to fundraising as a career. However we believe that this program goes beyond the fundraising community and is more than a professional development opportunity, it helps us a fundraisers further each of our organization's mission. This mentorship program is ultimately for all people served by non-profits in the greater Madison community.
Anna: Fundraising is a high-pressure profession and if we don't do our job well, people could lose valuable, essential services they depend on. And of course, our colleagues dedicated to non-profits and mission driven organizations need funds to grow their programs and have a job! We want to provide an opportunity for YP's to learn from the experience of the mentors.
What do you hope AFP members will get out of the mentorship program?
Pete: I hope YP's and mentors alike will build lasting connections with each other. Having someone you can ask stupid questions, talk to, and bounce ideas off of is so valuable – for both mentor AND mentee!
When can we expect this program to launch?
Anna: We're working to build out the program and timelines but anticipate a fall 2019 launch!
What else does the YP Committee have in store for 2019?
Pete: We've got two events planned – an event in June focused on finding work/life balance and combating burnout, and an event in the fall to continue the discussion of salary and compensation in our field. There will be a planning session for that event in late summer or early fall and we encourage anyone interested to attend!
Anna: And at each educational program we host a Friends, Food, and Fundraising discussion group, bringing together seasoned professionals and new fundraisers at a designated table, facilitating conversation and networking opportunities. There's no commitment required beyond the single luncheon.
How can someone find out more information if they're interested?
Anna: If you're interested in serving as a mentee or mentor, or if you're interested in joining the mentorship sub-committee, reach out to me or Pete for more information!
Pete's contact information: pjschwieger@gmail.com; 763-234-8974
Anna's contact information: annataylorjanuary@gmail.com; 608-338-9150