It's All New for You!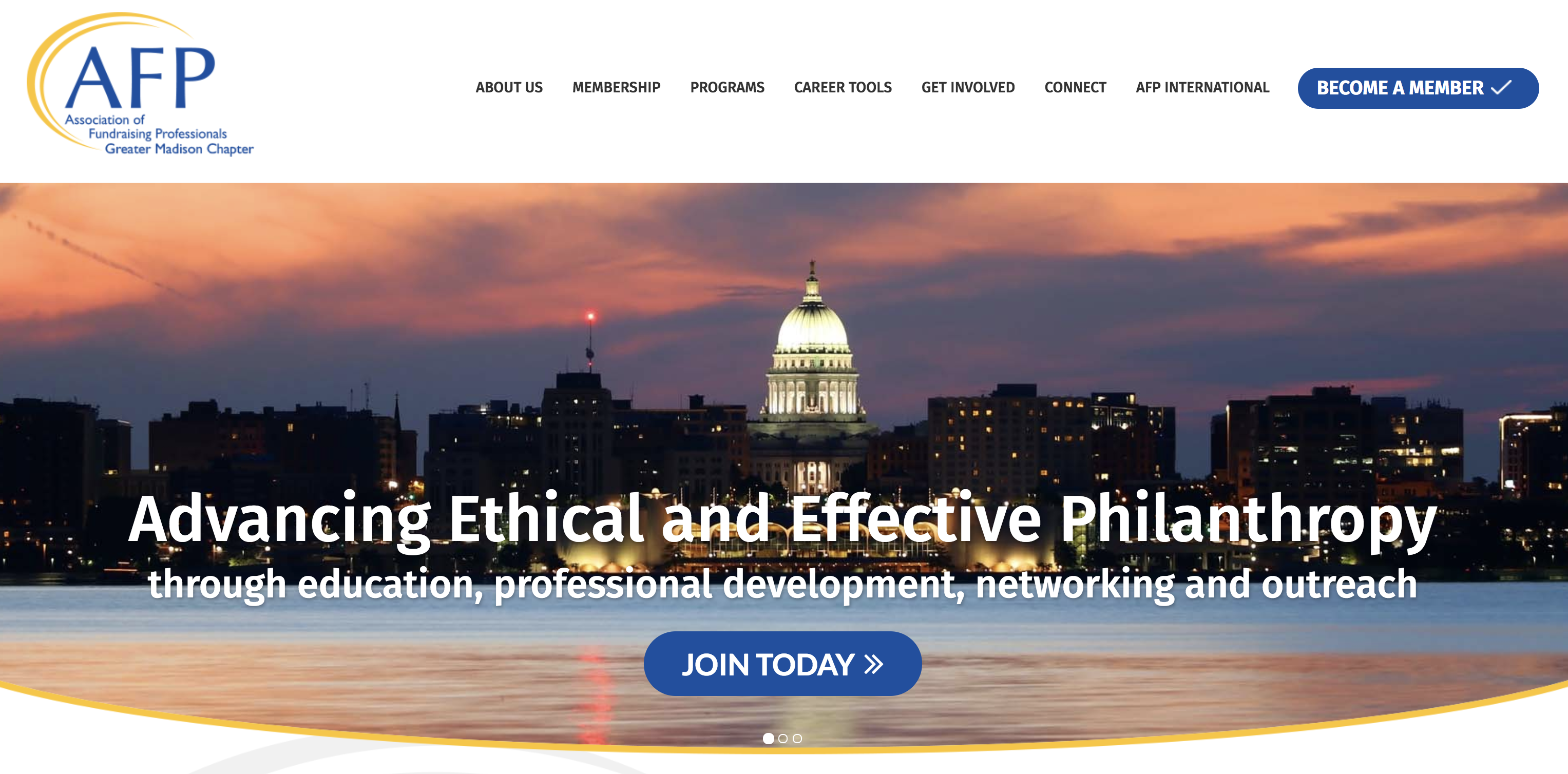 It's sharp, dynamic and everything you need to stay on the cutting-edge of fundraising throughout greater Madison. We're thrilled to roll out the brand-new AFPMadison.org for our members and friends. 
Our new website is designed to put the tools you need right at your fingertips: programs, workshops, scholarships, the job board and more.
"In order for our chapter to continue to innovate and be a relevant resource for our local members, we've been making investments and changes in our organization, adapting to member needs," said AFP Greater Madison Chapter President Jen Davie. "The new site not only allows us to connect the community with our programs and leverage member benefits, but it's also mobile-friendly. When you're on the road meeting with donors or out in the community, AFPMadison.org is right there with you."
As AFP Greater Madison embarked on the creation of our new site, we had many goals in mind. Not only did we need a site that was mobile-friendly and easy to use, but one that also represented all of the educational resources, community connections and friendships that come from being a part of this group. Our chapter is a vibrant place for fundraisers, nonprofits and leaders to come together to share knowledge and experience. Our new site reflects AFP Greater Madison's energy.
As we transition to our new site, please update your bookmarks and address book.
We'd love to hear your feedback on the new website. If you have comments or tips, please contact us.