Eliza's Art and Giving Spirit Recognized at National Philanthropy Day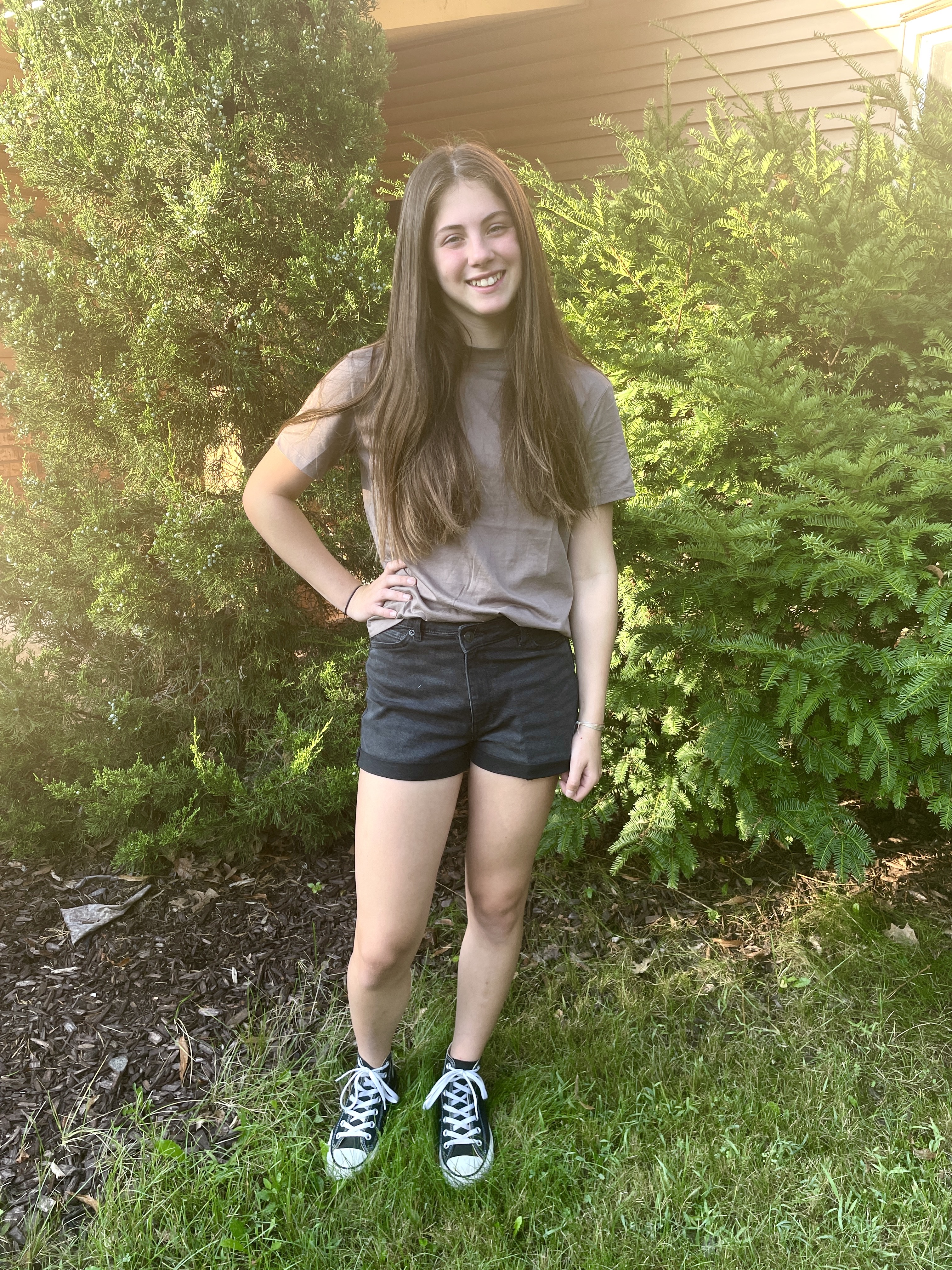 With National Philanthropy Day 2022 on the horizon (November 10 at the Overture Center) we wanted to continue to honor our 2021 honorees! This month, we spotlight Eliza Gepner and her beautiful, unique art. Eliza was celebrated as the 2021 Outstanding Youth in Philanthropy Award after being nominated by MOM (Middleton Outreach Ministry). 
Eliza Gepner is a talented fourteen-year-old artist from Middleton who uses her gifts to raise awareness and funds for local nonprofit organizations. Through her Zentangle stickers, she has raised over $2500 for more than a dozen local nonprofits.
Eliza loves to create unique, creative Zentangle stickers. The Zentangle Method is a way to create beautiful images by drawing structured patterns called tangles. Tangles are created with combinations of dots, lines, simple curves, S-curves and orbs. Several years ago, Eliza realized she could sell the stickers and raise money for local nonprofits. She created a website called Eliza Makes Art (www.elizamakesart.com) to do this. She selects a specific nonprofit organization for each sticker she designs, and uses sales of their stickers to raise money for that nonprofit. For example, Eliza created a map of Wisconsin sticker for MOM. Eliza donates the profit of sales from the Wisconsin sticker to MOM.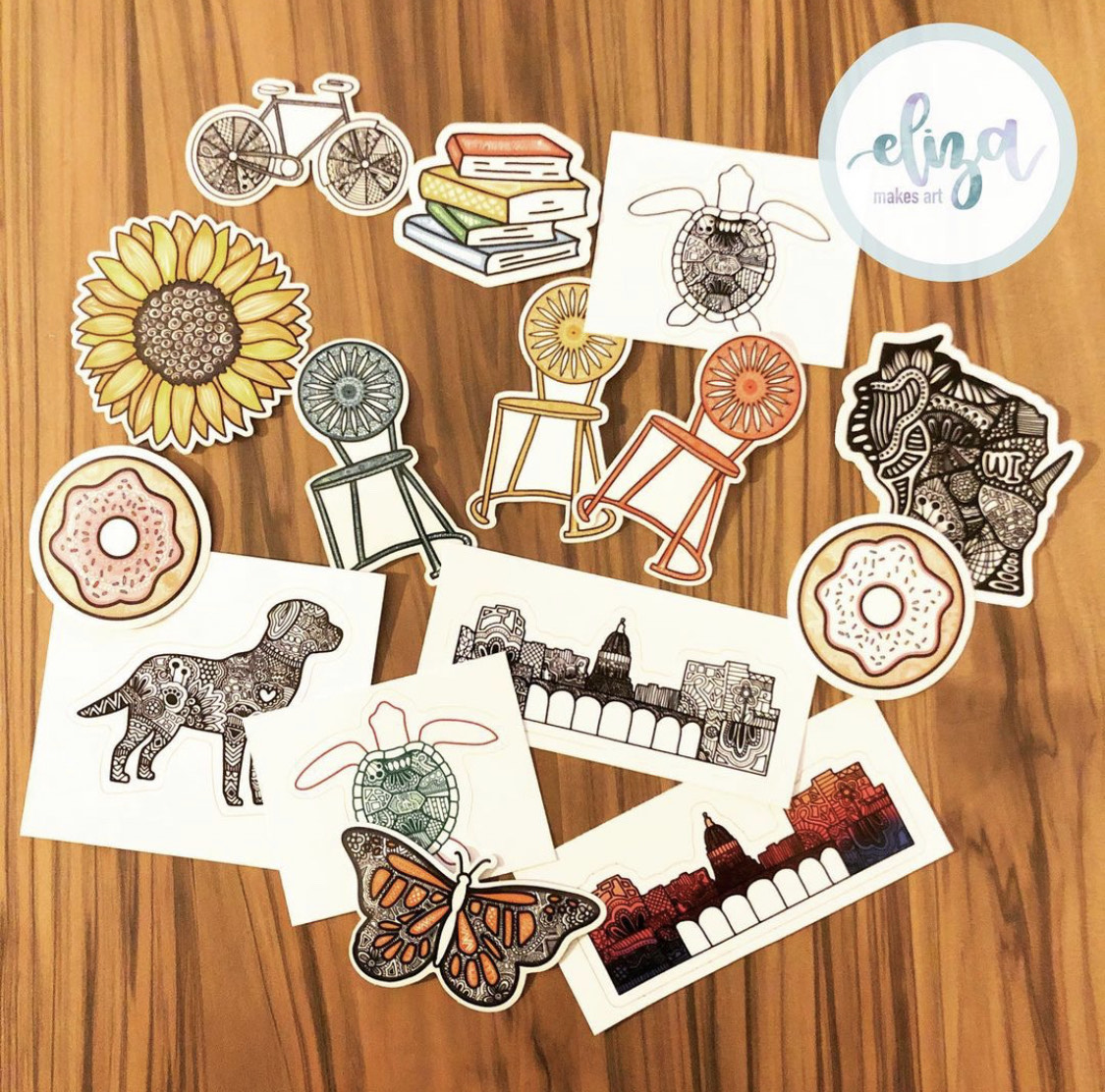 Eliza's Zentangle stickers have benefitted many other local nonprofits. These include Friends of Pheasant Branch Conservancy, Girls Inc. of Madison (Goodman Community Center), Olbrich Botanical Gardens, Tri 4 Schools, Friends of Middleton Public Library, Madison Public Library Foundation, Fair Share CSA (Bike the Barns), Friends of State Street, Community 2 Canvas, Monroe Street Arts Center, Box of Balloons, Clean Lakes Alliance, Dane County Humane Society and Paul's Party.
Eliza said, "I drew a Wisconsin-shaped design and printed waterproof vinyl stickers with the design to sell to raise money for Middleton Outreach Ministry. I've raised hundreds of dollars for MOM so far and I am going to keep raising money for MOM! I picked MOM to donate the money because they provide food to hungry kids and families. I think what MOM does is good for the world and it helps so many people and I want to help in any way I can. It makes me feel good inside that I can help too."
Eliza has received numerous communications of thanks from area organizations and was the 2021 recipient of the Clean Lakes Alliance Lake Leadership Award. Her project shows not only youth but also people of all ages that with some creativity and dedication, we can all find ways to make a difference in our communities.