Celebrating Disability Pride Month in July
July is Disability Pride Month and here at AFP Greater Madison we wanted to highlight some of our members and close connections that are part of our Madison community and are also making a difference in their own communities!
Led by our Diversity Officer, Arlen Moss, our chapter continues to improve our vision of the world through a JEDI (justice, equity, diversity and inclusion) lens and we are grateful to all of our members and friends, including Denise and Anna, for sharing their experiences with us.
With that being said, we are always looking for insight, stories to share or advice from all of our fundraisers of varying backgrounds and experiences. Keep us in the loop and share your story today, right here!
Hear more from Denise Jess (Wisconsin Council of the Blind & Visually Impaired) and Anna January (PBS Wisconsin) below as they share about their work, the communities they serve and other thoughts on the community of folks with disabilities.
Denise Jess
Executive Director
Wisconsin Council of the Blind & Visually Impaired
Tell us a little about the work you do and briefly describe some of the different challenges you face:
Denise: The Wisconsin Council of the Blind & Visually Impaired strives to promote the dignity and empowerment of Wisconsinites who are blind and visually impaired through policy and legislative advocacy, education and vision services. We take this well-rounded approach recognizing that individuals need specialized training and tools to access activities of daily living, we need policies and laws that create more equitable access and we recognize that education is a profound tool for opening hearts and minds.
Personally, I have lived with vision loss since birth. Because I cannot drive, I utilize public transportation to do the daily things that many people access by car. I use access technologies like magnification and screen reading software to read and move through the world using a white cane to give me valuable information on safe passage on sidewalks, street crossings and in unfamiliar indoor locations like stores, restaurants and clinics.
Can you share something you are most proud of professionally:
Denise: I'm very honored to serve as executive director of the Council and to have had a career doing the work I love in various forms; a teacher, small business owner and now nonprofit executive. People with vision loss face significant barriers to employment and experience a nearly 70% unemployment rate. Another 22% face underemployment with too few hours or in jobs that don't match their training or skill sets.
Given the challenges for the community of folks with disabilities, have you seen a change in donors, giving, and support (especially recently considering the pandemic)?
Denise: We were so deeply grateful for our donors' support throughout the pandemic. Our donor retention remained very high at around 60% and we gained some new donors as well. Our clients and customers to our Sharper Vision Store are included among our donors. I'm touched by these donations in particular, as these individuals have experienced the benefits of receiving vision rehabilitation services and pay that forward gift forward to others.
What are you hearing from your donor communities and those in the populations you serve?
Denise: The pandemic has both opened doors of opportunities for those we serve and has also increased access barriers. With many things moving online, transportation to work, meetings, community events no longer needs to be factored into the equation. This makes it easier for people living with vision loss, who are computer users, to participate in these things. On the other hand, voting and getting access to the COViD-19 vaccine were significant barriers. The isolation and loneliness that is a common experience among those living with vision loss was significantly increased.
What do you appreciate most, either personally or professionally, about efforts to help folks with disabilities in our Madison community?
Denise: I appreciate the collaboration among many of the organizations serving people with disabilities. Any specific disability group may be a small minority population, but when combined people with disabilities are among the largest minority population group in the country. When those of us advocating for the rights of people with disabilities combine our shared talents, we have a greater presence and increased potential to move the dial on equity.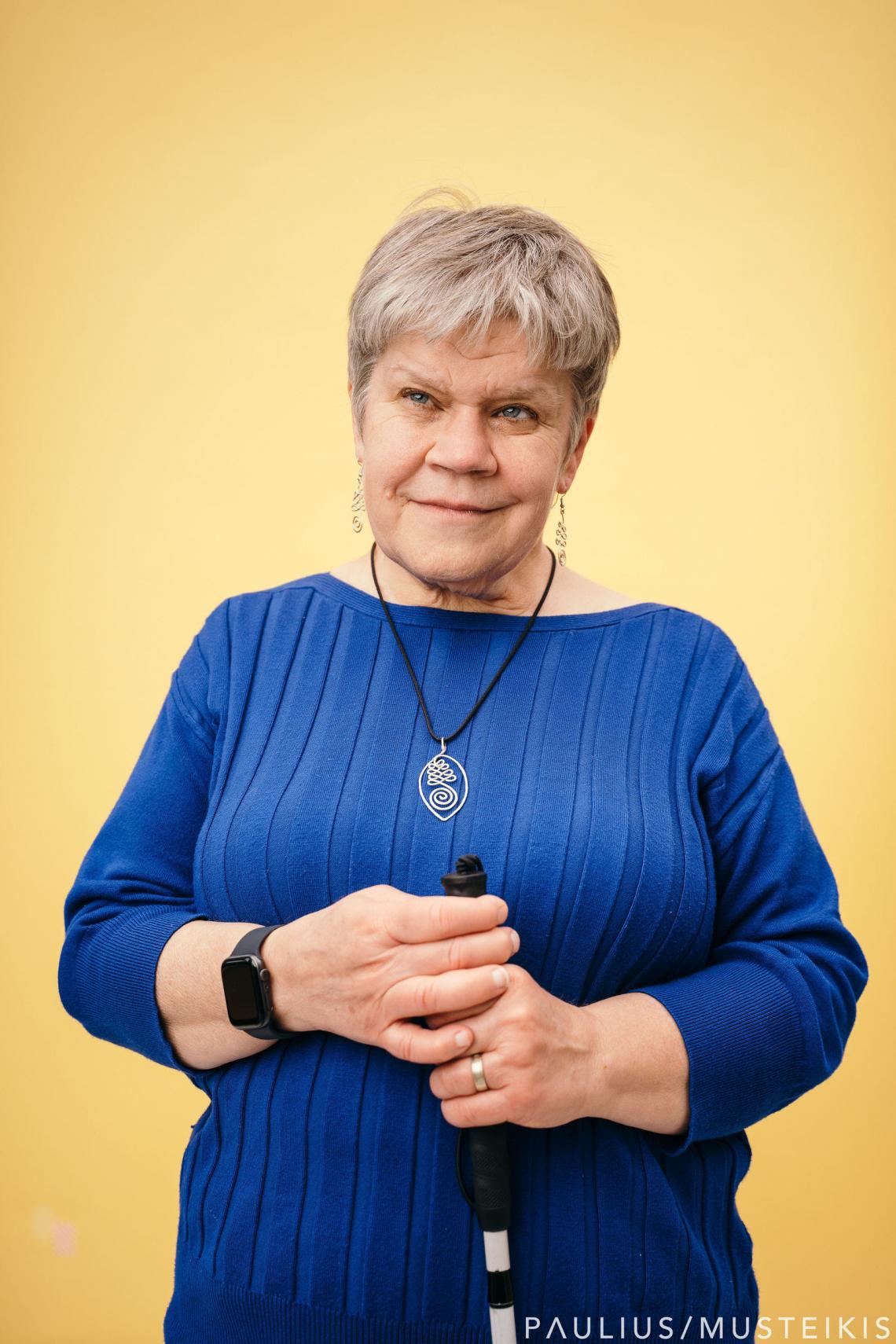 Photo credit to Paulius Musteikis
Anna January
Director of Individual Giving
PBS Wisconsin
Tell us a little about the work you do:
I'm a proud employee of PBS Wisconsin and am grateful to work for an organization that leverages a national network of vibrant and informative storytelling to support individuals, communities, and classrooms, across our state.
By building relationships with our members and donors, I'm able to connect individuals with the vast scope of PBS' work. I love that I can talk about anything from national programs that exhibit excellence in journalism and documentary film to things not seen on screen, like the hyper-local work of our education team.
The biggest barriers are not physical; they are prejudice and fear. Personally, the challenges I face are related to people's lack of education and understanding about disability issues. Our society is seldom challenged to break down ingrained ideas about ability vs. disability.
Can you share something you are most proud of professionally:
Oh that's a hard question! I'm proud of a lot of things and grateful for more. As hard as the pandemic was, I'm proud of the ways in which my organization served the state in a time of crisis. PBS Wisconsin really was a lifeline for people, providing news about the pandemic and racial justice movements while also providing depth to our emotional and cultural lives.
Outside of work, I'm very proud of my work with Madison Arts Commission, where I was recently elected chair. Public art has the potential to build communities and foster the sense of ownership and place; I think the murals on state street after the murder of George Floyd demonstrate how art can be powerful in processing grief and crisis. I'm very happy to serve the city of Madison and take the responsibility very seriously.
What are you hearing from your donor communities, from AFP members, and those in the populations you serve?
Resources, resources, resources… I think the past year opened people's eyes to the inequities in our society – particularly people who don't identify as disabled or as a minority. We are beginning to understand that making a more equitable world begins with each one of us, and it's our responsibility to educate ourselves. Not anyone else's.
The Americans with Disabilities Act was passed in 1990 and, though we've come a long way, I think we as a community have a lot of work to do in terms of disability rights. For instance, Disabled people are still roughly twice as likely as nondisabled Americans to be unemployed and to live in poverty, and these numbers have persisted over time.
I'm no expert, but if you're interested in learning more about the Disability Rights Movement I highly suggest watching the film Crip Camp and reading Being Heumann: An Unrepentant Memoir of a Disability Rights Activist. That's a good place to start.
What do you appreciate most, either personally or professionally, about the Disability Rights Movement in our Madison community?
I just want to give a shout out to one particularly stellar non-profit in our area, Disability Pride Madison. They put a spotlight on celebrating disability every day, not just in July. And the increase in people publicly embracing their disability as part of their identity has, and will continue to, play an important role in shaping new public attitudes.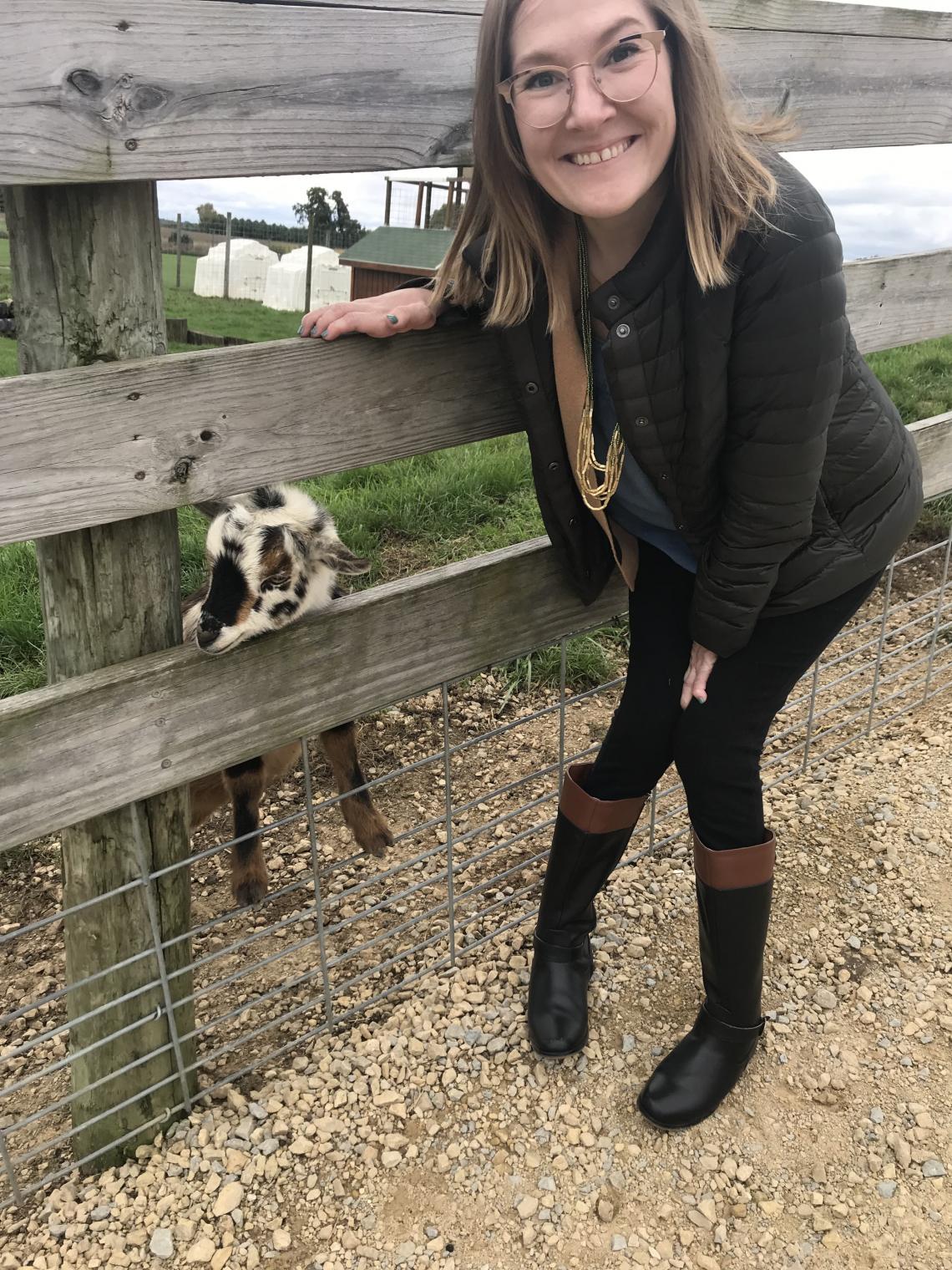 We are always looking for new voices and new perspectives for our newsletters! Please let us know at admin@afpmadison.org you're interested in contributing!