Celebrating Black Philanthropy Month
Recognized annually in August, Black Philanthropy Month is a global celebration of Black American gift-giving in the form of time, talent, and treasure. We talked to fundraising veterans and philanthropists here in Dane County, Timeka Rumph (Wisconsin Foundation and Alumni Association) and Jamie Sims (100 Black Men of Madison and Middleton School District) about black philanthropy and what it means to them and our community.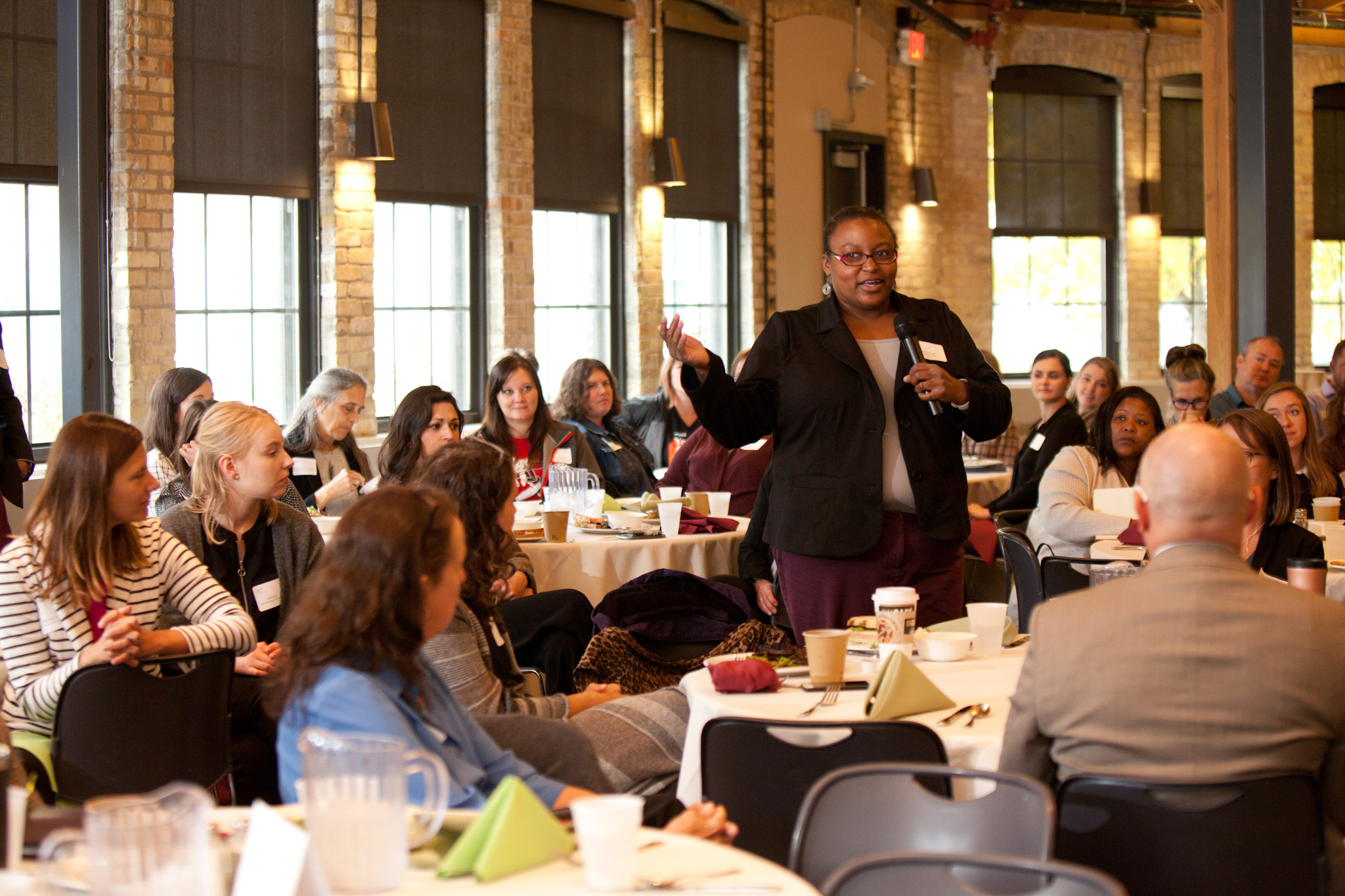 Timeka Rumph (Stewardship Program Manager of Acknowledgements and Donor Relations, Wisconsin Foundation and Alumni Association) 
 
Tell us a bit about yourself
I started my career in fundraising/donor recognition almost 20 years ago at the UW Foundation in their newly formed stewardship department. I was encouraged to participate in AFP as someone new to the field and quickly realized what an important organization AFP is to those new to fundraising. I learned a lot from the organization and the connections I made over the years. The highlight of my time as a member was my work on the Diversity committee under the leadership of Paul Harrison and Julia O'Donnell. The committee shared a passion for diversity, equity and inclusion and tried to share what we learned from lived experiences with our colleagues in AFP.
I left UWF in 2012 and spent the last 10 years learning more about annual giving and events. Leaving the Foundation helped me see a broader picture of fundraising. I went from an organization that was 100% focused on raising financial support for the University, to the Wisconsin Union whose entire purpose is creating "experiences for a lifetime" for the campus community. My time at the Wisconsin Union and later Edgewood College taught me how fundraising fits into the bigger picture. In June, I returned to the UW Foundation, the place that inspired my love of fundraising in higher education (now Wisconsin Foundation & Alumni Association). I currently serve as a stewardship program manager of acknowledgements and donor relations. 
 
What does Black Philanthropy Month (BPM) mean to you?
For me, Black Philanthropy Month is a time to celebrate all the contributions Black philanthropists have made to uplift their communities. We often celebrate the scientists and inventors, but what about the people who made these opportunities possible?  BPM is an opportunity to celebrate those who opened doors and created opportunities for youth of color to thrive.
 
Any highlights or personal stories of black philanthropy in greater Madison?
I was raised by a single mother and while she tried to give my sister and I the world, sometimes that wasn't possible. I was offered the opportunity to spend spring break my junior year in high school (Go Purgolders!) in Italy. My sister was in college at the time and my mom didn't have the financial resources to send me. Drs. Perry and Virginia Henderson provided me a scholarship so I was able to go on that trip and it changed my life. Their gift allowed me to experience life, art, and culture that I had only read about in books. And they inspired me to want to give back to my community. Maybe one day my philanthropy will change someone's life. I will never forget the Hendersons or their contribution to my future.
 
How can other professional fundraisers help celebrate BPM and carry its awareness and mission forward?
As fundraisers we often focus on major gifts. While those major gifts are important, sometimes smaller gifts can make a big impact. We need to celebrate and lift up all Black philanthropists when given the opportunity. Every gift, no matter the size, can change a person's life and provide hope for a brighter tomorrow.
---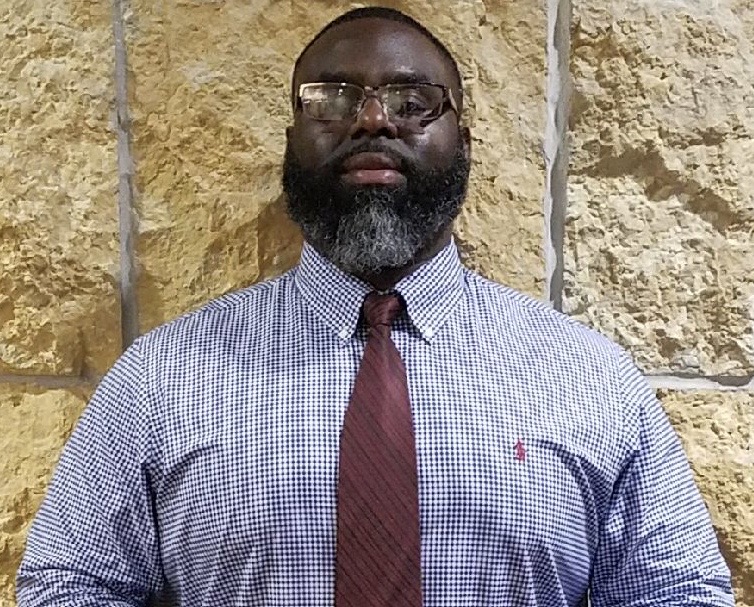 Jamie Sims (District Director of Athletics and Activities for Middleton/Cross Plains Area School District and Middleton High School)
 
Tell us a bit about yourself and how you first got connected with 100 Black Men of Madison
I am currently the district director of athletics and activities for the Middleton cross plains area school district and Middleton high school. I also serve as an adjunct instructor at Edgewood college. I teach in their Masters of Education program. For the 100, I serve as one of the board of directors along with being the co-chair for the membership committee. I was first connected, interviewed, and inducted into the 100 back in 2017 when I was serving as a principal in MMSD. I was connected by way of Mr. Wayne Strong who served as my mentor into the organization. We shared the same barber and cultivated a friendship that led to him inviting me to apply to the organization. His leadership and mentorship will always be a part of my leadership story since moving to Madison in 2015. 
 
What does Black Philanthropy Month (BPM) mean to you?
To me it means a lot. At its core, for me, it symbolizes an opportunity to recognize, uplift, and support all the extraordinary efforts that are taking place across our communities. It's an effort to ensure that our black community has access to equitable opportunities, resources, education, and overall access to whatever the needs might be to promote mental, physical, emotional, educational, and financial success. 
What is the mission of 100BMM and some of its upcoming projects/goals?
The primary mission of "The 100" is to promote educational enrichment programs such as mentoring, tutoring; and other services designed to enhance youth's achievement through academic success, knowledge of African American history, and self-awareness primarily for African American youth; and secondarily to improve the education, health, economic, and general well-being primarily of the African American community.
Our latest project included the back to school backpack/supply giveaway that took place the weekend of August 13th. Our goals remain dedicated to supporting improved outcomes for our African American community. 

How does 100BMM fit in and help contribute to black philanthropy in greater Madison?
The 100 BMM helps in various ways as it relates to Madison and the greater Madison area. Areas ranging from mentorship, tutoring, resource giveaways, and just about anything that falls within the realms of supporting our community to be productive and successful citizens in what happens to be our most diverse global society by way of partnering when and where needed. 
How can other professional fundraisers help celebrate BPM and carry its awareness and mission forward?

By way of connecting with the local organizations like the 100 BMM and others to ensure their efforts are aligned as much as possible and that they can be connected to the high needs areas within our communities to ensure that their fundraisers can truly support their philanthropic goals and reach all the corners of need for our communities. 

Anything else you'd like to add?
The 100 BMM remains open to growing our organization and developing new leaders. For more information regarding our organization you can look us up at: https://www.100blackmenmadison.org/