AFP International Launches New Website and Member Resources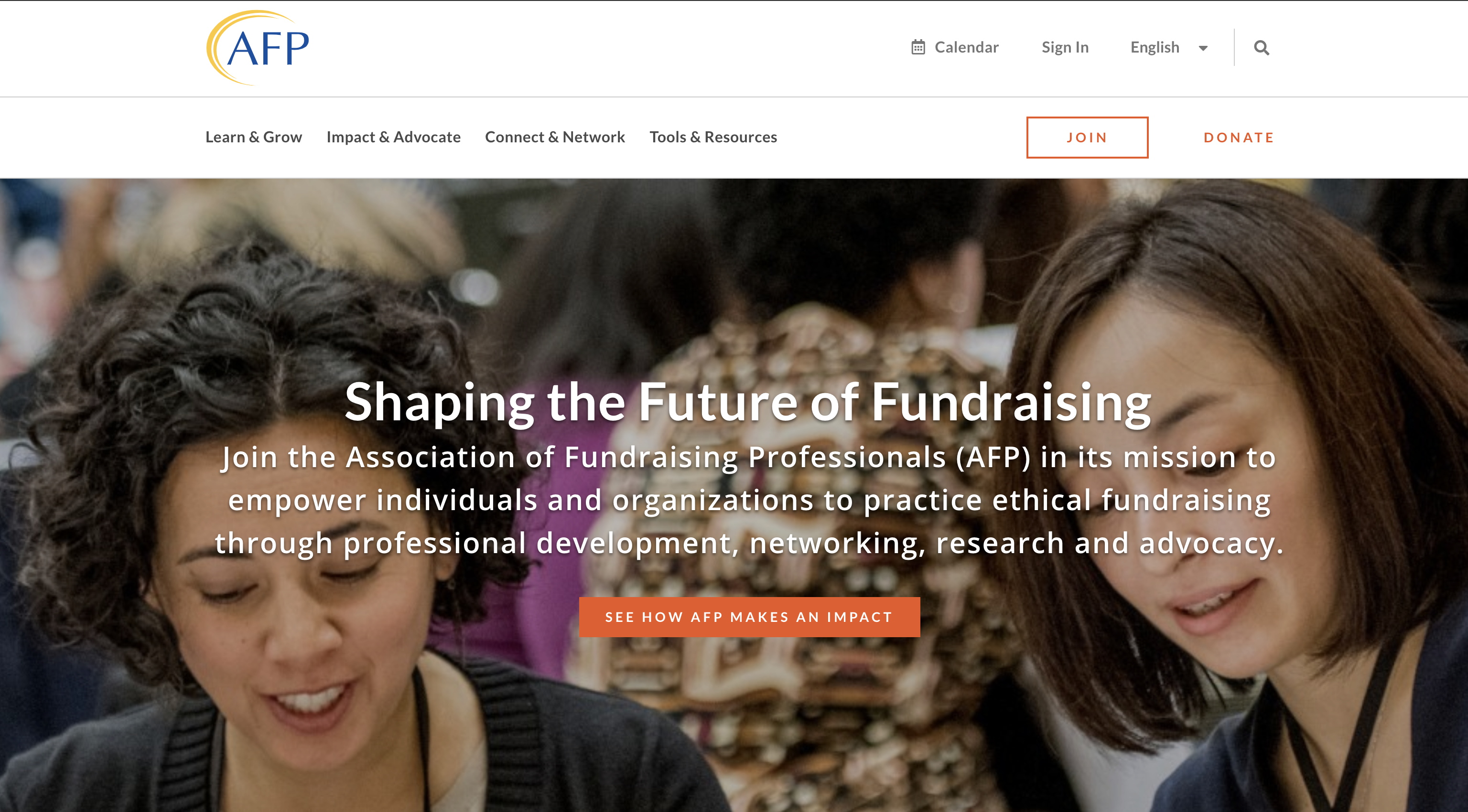 The new AFP International website re-launched after a major renovation this past year! In addition to its fresh new look, the new site offers four main areas for you to build community, gain relevant documents and training and find the latest tools and resources. 
Learn & Grow | A hub for professional development, this area of the website offers webinars, events, e-courses, the career center and more. If you're interested in learning more about ACFRE or CFRE certifications, you'll find that information here too.
Impact & Advocate | This area holds resources and guidelines for the ethical standards of fundraising. You'll see relevant standards and bill of rights documents, diversity and inclusion initiatives and lobbying and advocacy tools. 
Connect & Network | Here you now have access to chapter directories and resources, consultant and mentor directories and community forums. Whether you're job searching, relocating or looking to get connected with other AFP members you'll have an easy to use, easy to navigate list of available resources. 
Tools & Resources | Last but certainly not least the Tools & Resources tab provides both AFP published reports and other reports relevant to the nonprofit sector. The Tools & Resources tab provides hundreds of documents for strategic planning, board recruitment and development, fundraising timelines and more! 
Be sure to check out these articles, including one from the President of AFP, with information on how to navigate the new website, some specifics on updated features and how this website represents the evolution of AFP's mission and direction.
New Website: President's Perspective
Of course the best way to soak in all the great, new resources at your fingertips is to check it out for yourself. Note: one of the most important changes to note is that the domain has changed! AFP International's website is now housed under: afpglobal.org